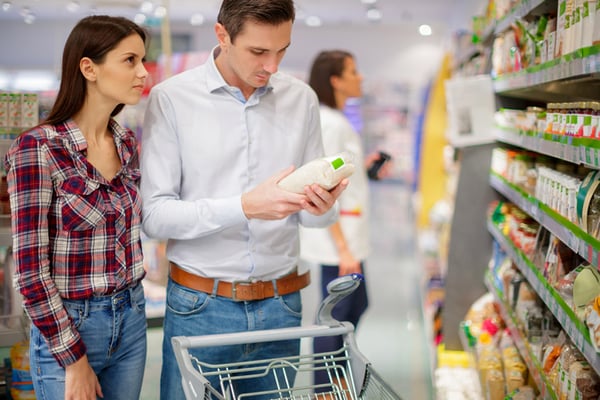 Is your brand warm and folksy, or formal and sophisticated? Smart and provocative, or playful and irreverent? Your brand voice is the "personality" of your company as expressed through your language, visuals and emotional declarations. It's how people distinguish your product or service from the pack and what determines whether your brand endures.Search for tips on hiring the best candidate for a job opening and you'll find no shortage of articles addressing the importance of "character" over "credentials." That's because research shows that values-based leaders are what drives profitability, regardless of the workforce's level of experience. It's also true that we tend to be drawn to people we like. If you meet with five candidates with roughly the same work experience and only one of them smiles during the interview, which one would you hire?
Customers engage with brands in the same way—they connect to those that appeal to their curiosity or make them laugh. They may not remember the range of competing products or companies they encounter, but they will remember the "personality" of the young, innovative firm with the egg-shaped business cards.
Start with a Brand Voice Exercise
Branding firms will arm you with polished style guides that identify words, terms and descriptors to define your voice. But you can also do a few exercises on your own to build out an arsenal of themes and ideas. Start by making a list of words that describe your brand, and another list of words that don't. Are you conversational or formal? Whimsical or grounded? Funny or serious? Young, but not simple; mature, but not "all-knowing?" Snarky, but not disrespectful; academic, but not "rigid?" You can identify more nuanced words under the themes to express your voice, and start building your content around these charts.
Your 'Personality' Should Match Your Marketing Strategy
Your voice should align with your beliefs and the principles of your company. Financial services firms, for example, often adopt a formal, authoritative voice to convey trust and stability as the caretakers of assets. Their guidelines might establish the end investor as the implied audience, and suggest declarative sentences that avoid the passive voice and use of any "panic-triggering" words, such as "recession." They might embrace "trustworthy," but not "staid." Some firms, particularly ones that serve a younger population, have managed to master a more playful tone without sacrificing credibility, despite their association with money.
Consider the somewhat teasing simplicity fused into the brand voice of Y Combinator, a top seed accelerator for startups that funded Airbnb and Dropbox:
At Y Combinator, our goal is to get you through the first phase. This usually means: get you to the point where you've built something impressive enough to raise money on a larger scale. Then we can introduce you to later stage investors—or occasionally even acquirers.
Your Brand Voice Should Be Omnipresent
Your brand voice should have a consistent presence in your website copy, marketing materials, social media content, and authored pieces. If it makes irregular appearances or assumes multiple personas, your customer base will find it difficult to bond with your brand—much in the same way we might avoid the confusing interactions of an erratically behaved friend. That doesn't mean you can't vary your "tone" for different contexts. Apple is always the classic example of a brand that has fused themes of "clean," "simple," and "sleek design" into every single thing it produces.
Click the link below to learn how your financial firm can avoid mundane "bank-speak."