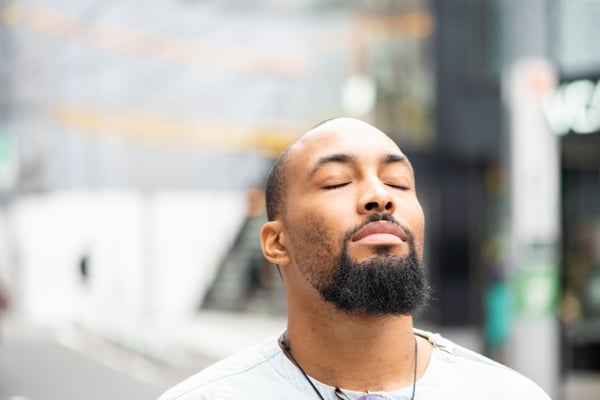 As COVID-19 has abruptly recast companies across industries into new roles, it has spawned a news cycle of unlikely narratives that could redefine the people and businesses behind them.
There are negative accounts, from the price gougers to the social distance agitators. But it is the positive stories—from the salary-donating executives to the inexhaustible heroism of the frontline healthcare workers—that have a unique ability to inspire, calm, repair and unify.
For companies trying to rebuild, these stories have the potential to forge powerful connections with the people they serve and create legacies for generations to come. They may need to set aside the usual protocols of self-promotion, however, if they want to be heard.
Here are a few examples of stories that rose above the rest and why they are likely to resonate with people long after the pandemic has passed:
1. Reveal the character of your people
It's not every day that a story about banking is emotional. But in, How a family-owned Nebraska bank became a leader on coronavirus loans, The Washington Post chronicles how the employees of the Lincoln, Neb., Union Bank & Trust activated to process a deluge of Paycheck Protection Program small-business applications.
They worked through the night as part of a highly disciplined, remotely coordinated effort from their basements, kitchens and laundry rooms.
A head of software development is quoted expressing feelings of guilt for having taken a break to celebrate his daughter's birthday, saying, "…I was gone for maybe 20 minutes and [the work] was already hugely moved on from where we had been," he said. "I got a little bit choked up, I'm not going to lie."
The bank demonstrated a singular work ethic and a collective acceptance of a far more demanding role navigating a confusing bureaucratic rollout. It's okay to reveal emotion, human frailty, or the sometimes imperfect journey that precedes a mission. This isn't the time for corporate-speak or carefully-scripted responses; but a time to show an ability to relate to others' tragedy and an ability to adapt quickly to meet their needs.
2. Share your capacity for imagination
In another story, The Post tells of the multi-disciplinary collaboration and raw ingenuity that happened when Beth Israel Deaconess Medical Center in Boston ran out of nasopharyngeal swabs for coronavirus tests—and the supplier had halted shipments.
The article, When these Boston doctors ran out of virus-testing swabs, they mobilized an army of 3-D printers, tells how a pathologist contacted old classmates from the Massachusetts Institute of Technology to develop swab prototypes and begin cranking out their own swabs with a 3-D printer.
That effort resulted in hundreds of thousands of the swabs being produced each day. The team not only closed a hole in the supply chain, but managed to manufacture a "clinically validated" product in 22 days.
Al Siblani, chief executive of one of the manufacturers, EnvisionTec, a maker of 3-D printers in Dearborn, Mich., who joined forces with the hospital, shared his own battle with coronavirus and his role in being able to put his "non-essential" workers back to work with the new production.
It was a story of imagination, triumph, unusual collaboration, and personal loss and gain, that is likely to change the way people view the hospital and the 3-D printer maker—and their potential to innovate and diversify on the fly—long after COVID-19 is gone.
3. Inspire with generosity; unconventional thinking
In a story defined by unconventional thinking and "people-over-profits" service, the makers of an app called DoNotPay, which charges a fee for services like disputing parking tickets or navigating small claims court, stepped in to help millions of people nationwide file for unemployment benefits—all for free.
As many suddenly unemployed people spent days or weeks trying to seek assistance through overloaded state phone systems, DoNotPay said it made a surprising discovery—it learned it was faster to submit paper applications either by fax or snail mail rather than attempt to file electronically.
The company offered to navigate the bureaucracy on filers' behalf, its CEO Joshua Browder quoted telling NBC technology correspondent Jacob Ward on TODAY that the company realized, "the government systems are stuck in the 1960s."
"So we've built a new system. We've gone back to the 1960s," he said.
Today headlined the story, How 'Robin Hood of internet' can help you file for unemployment.
Click the link below to learn how to summon the optimism in your communications.
There's Power in Optimism in Your Messaging