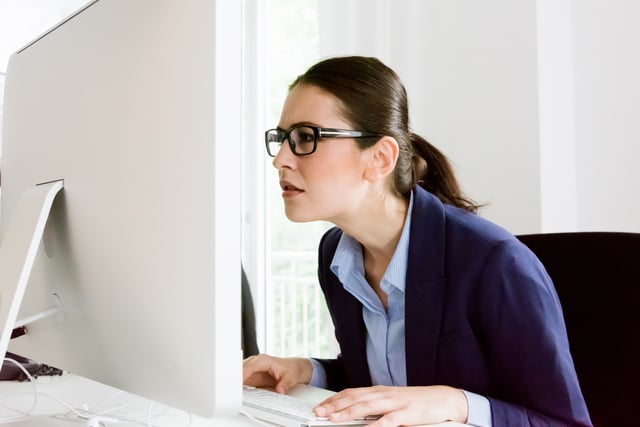 Email marketing is an important part of growing your business. It's cost effective and measureable. Rather than marketing to a large group of people with the same message, distribute content that's relevant to smaller contact groups. The more targeted you are, the higher the chances of attracting your prospects to your business and converting them to customers. Creating marketing emails is a process and one that should be thought out carefully.
Click here to learn more about the type of content you can offer in your emails and consider these guidelines as you map out the campaign:
Determine the goal.
Don't send an email just for the sake of it. You should always be urging the recipient to take action, whether that's registering for an event, downloading an e-book or subscribing to your blog. Whatever it is, make your purpose clear.
Provide valuable content.
Avoid the sales pitch. In fact, this may be the first time your contact list is receiving an email from your company. Be respectful of people's inboxes and remember that you're trying to earn their trust with information that is useful, not "spammy."
Make your subject line enticing.
The subject line is what stands between your prospects and the content you want them to read. Keep in mind the number of emails business people receive on a daily (or even hourly) basis and understand the need to stand out, especially if they don't recognize your brand yet.
Keep these tips in mind:
Shorter is better.
Avoid salesy language.
Use key words and phrases in the beginning of the subject line.
Include a call to action.
You never want your recipient to wonder what to do next after reading an email. A clear call to action (CTA) reduces the possibility of losing the person's attention. A CTA button directs your recipient to click or download. Consider linking to a landing page where they can input their contact information to register for an event, schedule an appointment or download content.
Design a professional email.
How you design your email is just as important as what you say. Avoid making visual mistakes with these formatting tips:
Incorporate your company's branding and be consistent with each email.
Images are not always necessary, but they can be good attention-grabbers.
Keep content brief and break it up with headers, bold text and italics.
Embrace white space. It's not required to fill the entire email with content.
Consider your audience.
Segment contact lists so your content can be targeted to specific groups of people, whether it's sectioned by industry, buyer persona or another identifying factor. Think about the time of day your contacts are most likely to read the email or the type of device they are reading it on. If your list is made up of professionals that travel often and work mostly from a tablet, design and send the email with this in mind.
Experiment with A/B testing.
Test one version of an email with another to see which one produces better results. It's best to change only one element at a time so you can pinpoint the difference. Start by focusing on small things like the subject line and email format and see which version performs better. This is a process that requires patience, so test multiple times before deciding which one is the winner.
Speaking of sending emails, take a look at Michelle Pittman's blog to learn how to follow up without being annoying.