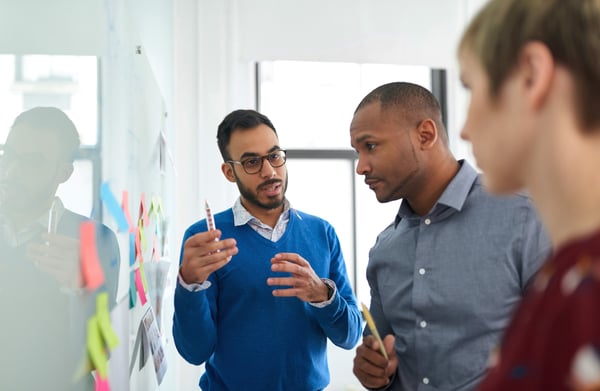 Investors have a lot of choices when choosing a manager for their assets. As they conduct their due diligence, will they find evidence that yours is a firm they can trust? Building a reputable brand contributes to client loyalty and long-term growth no matter where you are in the life cycle of your business.
Financial industry brand leaders have clear and consistent messaging, credibility, and have developed trust with their audience. A comprehensive PR and communications strategy that includes targeted media relations and a thought leadership platform, is an effective way to build a successful brand and establish a solid market position.
Here are three ways to widen the profile of your firm and build a powerful image that supports your business goals and outcomes.
1. Instill Company Values into Your Brand Story
Investment managers are entrusted not just with assets, but with the hopes, dreams and futures of the clients they serve. That's why evangelizing your values is so important. Investors want to feel secure, protected, and most importantly, understood by the partner they trust with their wealth. One of the ways to build that trust is to connect emotionally through shared values.
Values are the cornerstone of your firm's culture and are what differentiates you from competitors. Your values should be infused into the brand narrative, which is a story that captures the most compelling aspects of your firm, enables you to make that emotional connection with your audience, and inspires them to act without getting distracted by too many technical details of products or services.
2. Add Credibility through Earned Media
PR is about making connections. Media opportunities present another way for people to find and remember your brand.
Not to mention, positive media content is a strong contributor to SEO. When an investor inputs Google search phrases like "how to manage risk," and the search results produce content featuring advice from managers at your firm, it adds a layer of credibility and the opportunity to drive home your message.
A successful media relations campaign requires flexibility. Every carefully laid out plan can run into obstacles. Breaking news can cause the producer to cancel your appearance and a global pandemic like COVID-19 can turn our worlds upside down, effectively changing the way we do business. Be ready to pivot your strategy and adapt to new circumstances.
3. Demonstrate Your Expertise through Thought Leadership
Identify where you can provide expert commentary, analysis and education, focusing on niche areas of specialization, like portfolio management, asset allocation, or unique investment strategies.
Clients care about valuable insights that are relatable to them. When it comes to thought leadership, a lot of leaders focus on the wrong thing: themselves. Ray Hennessey said it best: "To be blunt, audiences just aren't into you. They don't want to know how traveled you are, or how smart you are, or how many hours you sleep or what temperature you set for your morning shower. Sure, those stories get clicks and views, but they don't get customers."
From social and traditional media channels like LinkedIn, Twitter, CNBC and Think Advisor, to owned platforms like the company blog, there are a multitude of places to showcase your thought leadership. Adapt your approach to each platform and create content that's based on thought-provoking ideas or points of view. Remember to keep your firm and the value it provides at the center of your narrative. After all, the goal is to get clients and new customers interested in your firm.
PR provides an opportunity to increase brand awareness and establish your position in the market, powering lead generation for your firm and supporting business growth. Securing media is only half the battle. Click the link to find out how to get the most out of your media wins.
4 Ways Asset Managers Can Make Media Opportunities Go the Extra Mile