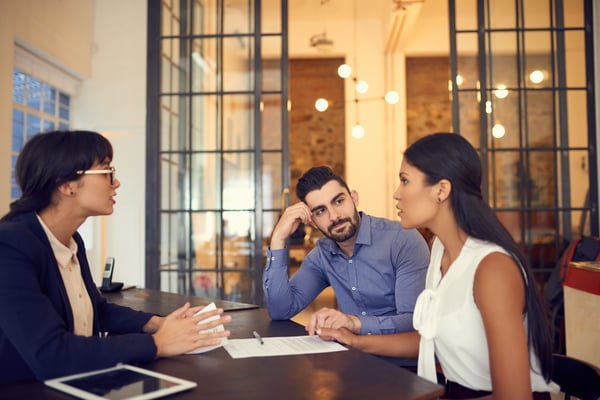 In the last decade, a new generation of investors has emerged, as older millennials enter their prime earning years and become the largest generation employed in the workforce. The challenges and opportunities that face those investors today—like mounting student debt, lack of financial education and the rise of artificial intelligence—has influenced new processes, solutions, communications strategies and service models to better meet the needs of this growing client base.
Asset Managers' Roles are Expanding
Asset managers' relationships with financial advisors and advisors' clients are evolving and connecting in new ways, taking them beyond third-party vendor status. Asset managers provide more than just investment products and are great resources for advisors and their clients who are looking for complete financial advice.
In addition to offering products, asset managers can also construct model portfolios to meet clients' specific objectives as well as offer analysis and practice management services. This unfortunately goes unnoticed by some advisors.
Content Helps Maintain a Strong Brand
How can asset managers show their significance and maintain their branded presence while continuing to connect the dots between sales, marketing and PR?
Content is the common denominator and in conjunction with a solid marketing strategy and distribution plan, it builds trust and helps guide audiences through the marketing funnel.
But content only works if it's relevant and compelling enough for the right people.
How Asset Managers Can Create Great Content
A 2018 Living Group Study looked at the brand and digital intelligence of the world's top 100 asset management firms. While digital strategies, better user experience and social media engagement has improved since the 2017 report, nearly two-thirds of asset managers still aren't embracing content. The companies in the report either didn't keep it fresh, aren't customizing it for their audience or failed to share helpful enough information.
It can be difficult for financial brands to differentiate themselves in a competitive industry. Following are two types of content that are customer oriented and solutions focused.
Expert Content
Corporate brochures and fact sheets have their place, but it's important to balance these technical and sales-based materials with content that provides perspective and insight into industry trends. Commonly known as thought leadership, different viewpoints on market sectors, asset classes and investment strategies can give the brand a dynamic edge and add a human element, which is essential to building trust.
A company blog, if consistently updated, is a great platform for spreading subject matter expertise. It's shareable, engaging and aids in brand awareness. Placing bylined articles in industry publications along with other PR tactics are additional avenues to communicate thought leadership content to the right audience.
Educational Content
Informational content should include topics that reflect the needs and challenges of your audience. Asset managers can use advice-driven material to demonstrate the value they add to advisors' client relationships and how it contributes to their financial goals.
For example, Putnam Investments created a digital platform called Advisor Tech Tips filled with business-building tips and social media resources, effectively showing how they support advisors.
Content in the form of ebooks, tips sheets, infographics and videos are other ways to represent educational topics throughout the marketing funnel.
Content Needs Consistent Messaging
Whether asset managers seek advisor collaboration or wish to expand their own services to include wealth management, a clear and consistent brand message must be communicated.
The messaging platform acts as a blueprint for an ideal company image, helping to maintain brand recognition. Establish key messages so everyone that touches the brand can target the same goal.
Download our free guide to learn how to build a messaging platform, common pitfalls to avoid and how to overcome messaging obstacles.