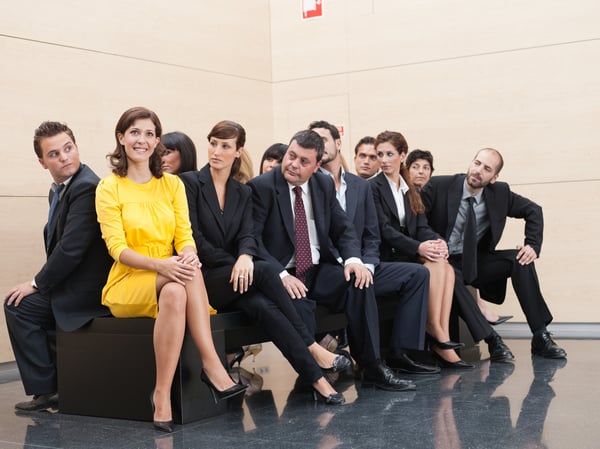 Business leaders can better engage with their stakeholders by taking risks and staking out a definitive point of view.
Sergio Marchionne isn't afraid to stand out.
The chain-smoking CEO of Fiat Chrysler doesn't dress like your typical auto executive (he opts for pullover sweaters instead of suits) and he certainly doesn't behave like the rest of his Detroit cohorts. Instead of decision-by-committee, Marchionne has built his personal brand as an outsider CEO unconstrained by business norms. Case in point: Detroit was abuzz when Marchionne decided to email a competitor (General Motors CEO Mary T. Barra), whom Marchionne had never met, to propose the idea of a merger.
It's a style of leadership that is largely at odds with the canned approach typical of most Fortune 500 CEOs. Yes, there are notable standouts who have staked out strong positions on everything from marriage equality to immigration—but even these cases largely fall into the "hopping on the bandwagon" category since so many people are already freely expressing their opinions on these issues.
For the most part, social media's steep learning curve has spawned a generation of middle-of-the-road executives who look, sound and act…well, a lot like everyone else.
Stand Out and Get Real
Business leaders would be wise to borrow a page from Marchionne's playbook. Customers want to do business with real people. That means taking risks, staking out a definitive point of view. Do you run the risk of offending some portion of your audience? Sure. But playing it safe and blending in is not a smart strategy, either.
That's not to say that you should tweet the first thing that pops into your head—we've seen the dire consequences of that course of action, especially lately—but executives would be wise to show their personality, speak out on issues they care about, and share failures and lessons learned.
According to research from Hootsuite, only 48% of Americans have ever interacted with a company or institution on one of their social channels. Social media users may follow brands, but engagement is lackluster.
How CEOs Can Use Social Media
CEOs, in their roles as brand stewards, have an opportunity to engage with the public in a way is almost impossible to do through branded channels alone. But to get people to engage, you have to listen and then give them something interesting to respond to—and I'm not talking about canned promotions and feel-good aphorisms.
Get Personal
Richard Branson isn't afraid to get personal. The billionaire founder of Virgin regularly shares snippets of his exotic adventuring (it helps, of course, when your kite-surfing companion is a popular former president), tips for would-be entrepreneurs and stories of his own early failures in business.
Provide Entertainment
T-Mobile CEO John Legere—one of the most outspoken Fortune 500 CEOs—entertains his fans and followers with "Slow Cooker Sunday," a weekly Facebook Live show that has a half a million people tuning into see what the eccentric CEO is cooking up for dinner.
Interact and Engage
Last Christmas Eve, Airbnb CEO Brian Chesky went on Twitter to pose a question to his 200,000+ followers: "If @Airbnb could launch anything in 2017, what would it be?" While many busy CEOs might post a question and then move on, Chesky spent hours responding to the hundreds of suggestions that came into his Twitter account—a simple yet powerful act that demonstrated sincerity and humanity.
If social media has done one thing, it has put a face to otherwise faceless brands and the people who run them. Business leaders should think carefully about their own voice and style, affirming their core values and zeroing in on three or four key subjects they're most passionate about.
In the end, it's not about emulating someone else, but finding your own voice and being true to your purpose and passions.