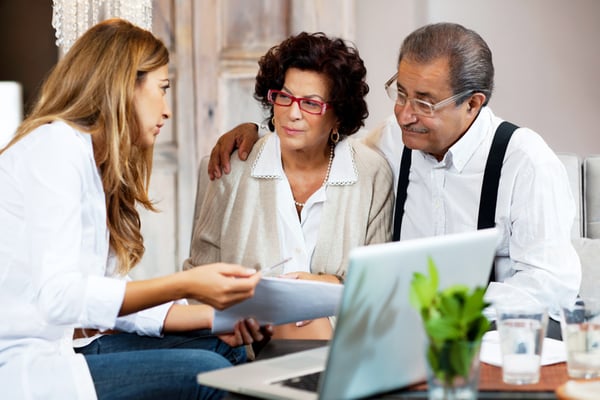 The longest bull market in stock market history celebrated its 10th anniversary in March of this year. It's been a great run which has helped most people recoup the losses their portfolios suffered in the great 2007-2008 global market meltdown. But it hasn't always been a smooth ride as was painfully obvious in the fourth quarter of last year as volatility reared its ugly head in a big way.

Volatility is going to be the watchword for financial markets going forward, but it's a term that most people only understand in the vaguest sense. For financial advisors this presents an excellent opportunity to demonstrate their expertise by not only explaining it to their clients, but also offering to do the same for local media.
A PR-savvy advisor who sees a story in the local paper or online talking about volatility can do themselves and their business a favor by reaching out to the reporter and offering additional insight or anecdotes about how they address volatility with their clients.
1. Avoid Jargon and Insider Terminology
According to Investopedia, volatility is "a statistical measure of dispersion of returns for a given security or market index…measured by using the standard deviation or variance between returns from that same security of market index."
A financial professional may understand what that means, but for the average person (or reporter) the inclusion of words like "dispersion" and "standard deviation" just makes it more confusing. All they really want to know is what it means for their 401(k) and their retirement plans.
No wonder the word strikes such fear into the hearts of so many people. And since fear tends to engender page views, that also helps explain why media outlets love to run stories about volatility, even if they never explain it.
2. Address Financial Subjects in Plain Language
In speaking with reporters and nervous clients, an astute financial advisor will understand that many Americans don't understand financial topics although they are unlikely to admit it. For this reason, it's important to use simpler and more relatable language that's used in the definition above. A much better approach would be to say something like, "You probably already know this, but volatility is nothing more than an easy way to refer to big swings in the market, either up or down." Then give an example, such as the market turmoil in days immediately following Presidential tweets threatening higher tariffs on imports from China, Mexico and other trading partners.
3. Find a Unique Perspective: Volatility Goes Both Ways
One of the things that advisors will make clear when talking to reporters and investors (and everyone who has a 401(k) at work or an IRA) is that like the poor, volatility will always be with us. One portfolio manager I spoke with recently pointed out that there's volatility on both the upside and the downside but when the markets are going up, even sharply, nobody talks about volatility. But that doesn't mean it's not there and the advisor who explains that salient point to their media contacts can help their business stand out in their local market and differentiate themselves from their competition.
There's a lot Americans don't know about money, investing and general financial topics. Advisors who help increase financial literacy through their media outreach and client education are helping to change that.
Making sure reporters understand complex financial topics is a good place to start when interviewing with media. Download our free ebook for more successful interview tips.