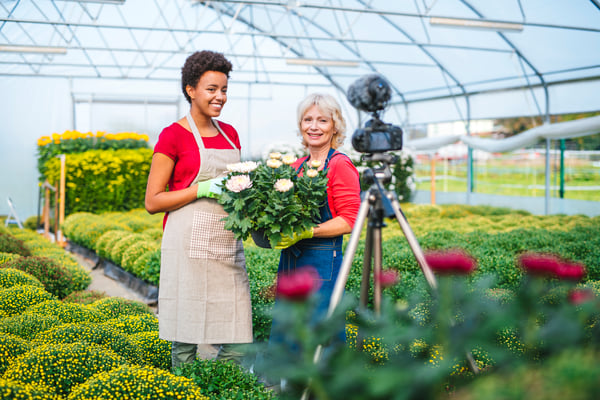 Content marketing gives brands the power to connect with audiences by creating and distributing content that's relevant, valuable and personalized to their needs and interests. The key to a successful campaign is getting that content in front of the right people.
Influencer marketing works to distribute content through an influential person who is part of a niche community. They have a network of loyal followers that trust and respect their opinions and recommendations. This is not to be confused with paying a celebrity to advertise your brand. An endorsement is different from influencer marketing, which is focused on building authentic and personalized relationships without a payment plan.
Influencer Marketing is About Building Relationships
Building trust means treating influencers like partners. You should both benefit from the collaboration. If your efforts are focused on dishing out money in exchange for a brand mention, it feels less genuine. Not to mention if something goes wrong, whatever trust was there will immediately disappear because the relationship was hanging on by only a contract.
Consider the mishaps of the Fyre Festival and the influencers involved. Paying a few celebrities may have drummed up consumer hype, but they were left in the lurch when they had to regain their own credibility after it all came crashing down.
Why is Influencer Marketing Important?
Influencer marketing can maximize your reach. Email campaigns and social media strategies are good ways to interact with your own network, but collaborating with an influencer opens the door for more content exposure to a new group of people.
It's not enough for a brand to make a positive claim about their own offering. Ads can be effective, but third-party validation can give priceless credibility. It's why so many of us rely on product reviews from our peers before making a purchase.
Influencers have already established themselves as credible sources and opinion leaders. When they speak or write about your brand, product or service, they are doing so because they believe in it and know that the people who listen to them will find it significant as well.
How to Use Influencer Marketing in Your Content Strategy
Influencers want to be recognized as leaders in their industry and go-to sources of compelling and meaningful information. If your brand can add value in that way, you're more likely to be successful. Influencer marketing takes time, patience and commitment, but the effort will be worth the results.

Here are three ways you can work with influencers to reach their audience.

1. Invite an Influencer to Write Blog Content

A blog partnership can go both ways. The influencer can write a guest post for your website or you can be a guest author on theirs. Either way, you're getting free promotion and new readers who may like what they see and stick around for more.

2. Partner with an Industry Leader on a Research Project

Sometimes brands facilitate industry surveys and ask an influencer to be involved. The survey findings can be used in an infographic or another kind of follow-up piece that's shared with the influencer's network as well as your own.

3. Team Up on an Ebook or White Paper

Similar to a blog, an ebook provides an opportunity for additional participation. If the influencer contributes a section, they are likely to include it within their own content by linking to the ebook on their website or distribute it on their social channels.

When done in conjunction with a strong content marketing strategy, influencer marketing can expand the reach of your content, add credibility and result in more brand awareness, which may lead to additional leads and potential customers.

For more ways to attract leads with the right content flow, download our free lead generation guide: