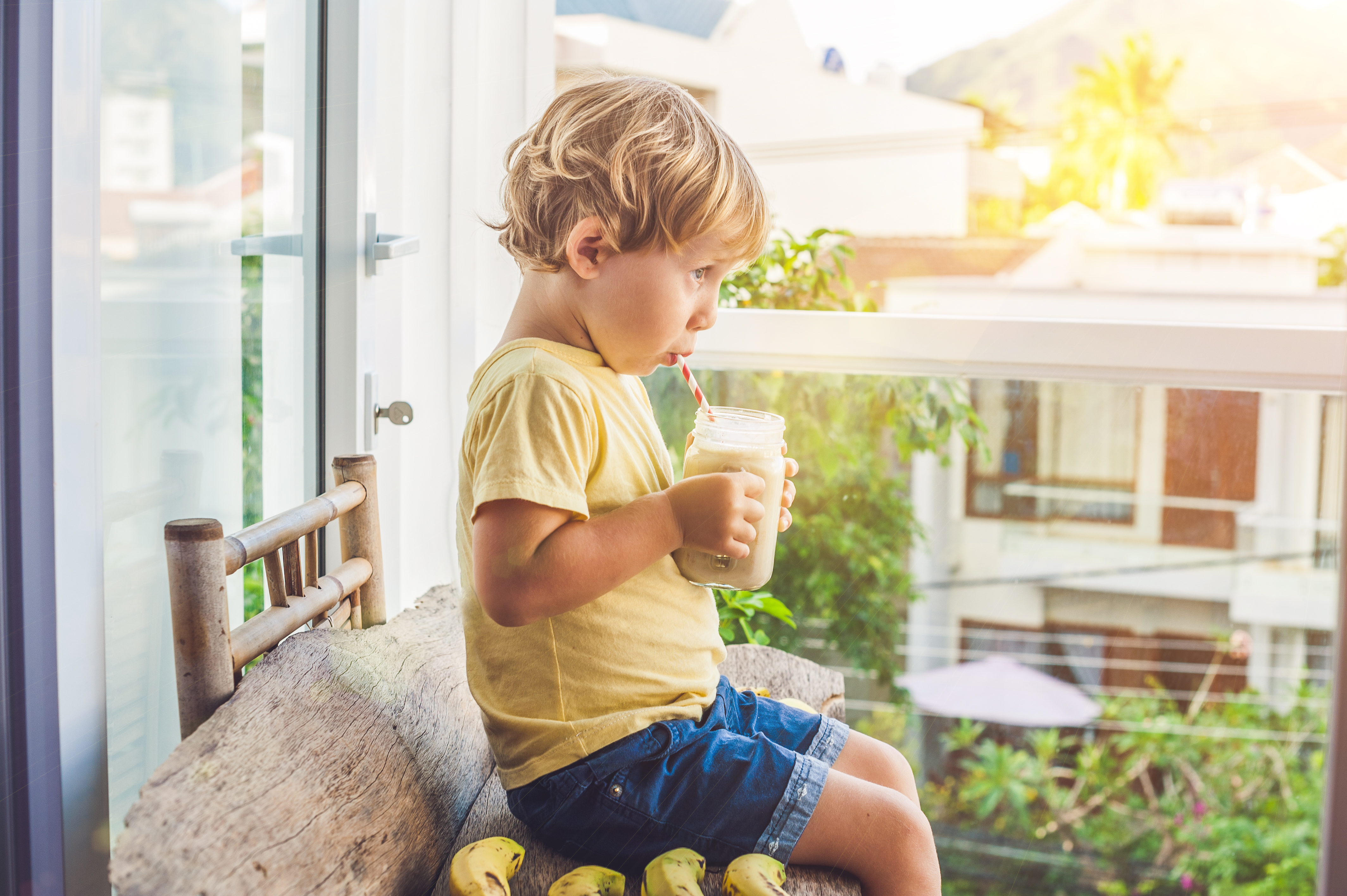 Chances are you've heard something about oat milk lately. Maybe you've wondered about its creamy comfort from afar. Or maybe you've joined the legions of fans chasing the thick foam that puffs like the clouds the beverage apparently fell from.
Oat milk—the Oatly brand in particular—seems to have captivated a rapidly growing consumer base across the globe. It was all part of an expertly planned marketing strategy. The Swedish food and beverage company, which expanded to U.S. markets in 2017, went from 10 locations in New York to more than 1,000 nationwide in the span of a year. The industry as a whole has seen surging sales and supply shortages, with Innova Market Insights reporting a 62% increase in plant-based products between 2013 and 2017.
It's not so much a product craze as an Oat Milk Movement.
But oat milk is not new. In fact, it's been around for more than 25 years, since it was invented by Oatly's food-science professor founder as a plant-based alternative to milk with a base of gluten-free oats and water catering to vegans, the lactose intolerant, or otherwise cow-milk averse. So why the sudden surge in brand popularity?
Oatly: A Brand Voice that Tickles, Teases and Comforts
You might say the beverage ascended to global fame from a perfect confluence of marketing dynamics. For one, Oatly masters a playful tone that engages people with ideas and emotions. It cultivates a whimsical but irreverent brand voice that fuses ecological sensibility with self-deprecating humor, challenging the status quo ruled by "an old man behind a wooden desk in a tall building making gigantic food company decisions for us." The company admits imperfections and makes simple promises with a plain-spoken delivery, winking at customers with its own "oat" language. Assistance comes in the form of an Oatly milk locator, or "oatfinder," and Chelsea, its resident feedback response unit who wants to know how the oat milk "makes you feel." It's a company that wants to tend to our cravings for a "cappoatccino" and thinks sharing its oat history with us is totally "oatsome."
Brand Packaging That Doesn't Scream "Buy Me"
Oatly eschews the look of mass-produced consumer bait. Its milk is packaged in grainy cartons sporting muted tones of grey, steel blue and brown with a bubble font and a "recyclable" feel.
The cartons are a stark contrast to the flashy labeling of the plastic creamer and milk jugs of the dairy aisle, offering customers relief from the tired red accents and Holstein cow imagery. They look as if they'd be more at home next to a pitcher of hand-picked daisies on a wooden slab kitchen table on an organic farm. Its graphics resemble vintage storybook illustrations, with its manufacturing pictorial set among puffy clouds—almost as if to say everyone else is trying too hard.
The Plant Milk Movement: Oatly's Simple Brand Message
Oatly's milk alternative was invented to respond to the green eating movement and heightened focus on restricted diets. It also fits into the growing LOHAS (lifestyles of health and sustainability) marketing movement. Not all products are fortunate enough to tap into such momentum, but crafting powerful messaging that works in tandem with an already powerful social movement can yield lucrative results. Oatly sticks to its simple, no frills delivery for its socially-aware platform, believing "we should eat stuff that we can grow instead of growing stuff to feed animals and then eat them." Its style of advocacy, like its packaging, is warmly unsophisticated, as it hopes "to make the food industry a more honest place by declaring to be totally transparent in everything we do." It's an organic play on the organic mindset. With Oatly, our goals are attainable, all within reach of a milk carton.
Creating Brand Hype Through Exclusivity
Oatly has its detractors and its share of lukewarm comments—while it's free of genetically modified organisms and high in soluble fiber, it's also relatively high in carbohydrates and calories, with a nutritional content that may not stack up to dairy milk. But despite perceived shortcomings, it managed to trend among the niche communities that mattered most for its brand success. The company created a "black market" allure when it bypassed grocery stores for its initial distribution, opting instead to sell the milk only in select coffee shops where baristas could tout its frothy appeal. Scarcity and exclusivity ensured its desirability. Nothing, after all, builds brand mystique more than a lack of availability.
Oatly took a risk on simplicity. It mixed water with oats, called it "milk," and showed us what they did with typewriter font and childlike pictures. It might make you wonder, what other "oat milks" are right in front of us that we haven't seen?
Click the link below to discover how the fruitcake made an unlikely comeback in another remarkable marketing success story.