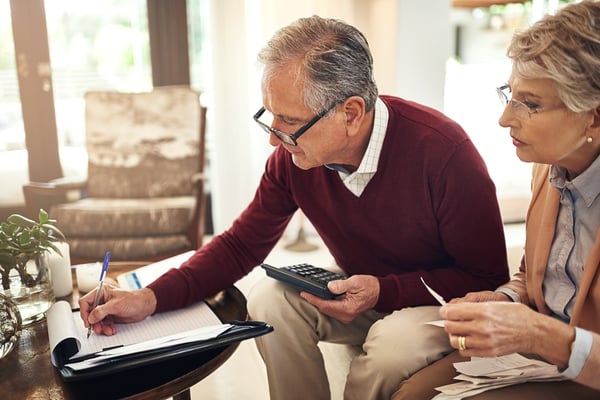 The key to a successful marketing message is to talk to people in a language they understand. The goal is to start a conversation rather than deliver a lecture. That's one of the things that has really impressed me about the retirement campaign that Prudential has been running for the last few years.
The Current State of Retirement Savings
Everyone knows that Americans today are living longer than previous generations. In 2014, there were more than 72,000 Americans more than 100 years old, according to the Centers for Disease Control and Prevention, up 44% from 2000. But many of us are ill-prepared financially to face those extra years.
Almost half of Americans do not have access to a retirement savings plans at work and those that do are not saving nearly enough. The typical 401(k) balance of households nearing retirement is only $111,000 although many estimates say that $1 million or more will be required to retire comfortably.
An even scarier figure comes from the 2017 Retirement Savings Survey from GoBankingRates, which found that 55% of Americans have saved less than $10,000 for retirement (34% said they had no retirement savings at all, including 29% of baby boomers).
There are numerous reasons why people don't take a more proactive role in their retirement. Finances and investing is complicated. If you don't know who to ask, or even what to ask, it's easier to do nothing. And retirement is in the future, there will be plenty of time to deal with it later.
Prudential's Retirement Campaign
Addressing those issues is where Prudential started the campaign. Rather than overwhelming the audience with facts and figures that would either scare them or put them to sleep, Prudential spoke to them in relatable terms through their content and marketing strategy.
Unlike typical financial services advertising, they didn't go for a celebrity voice with sufficient gravitas like Tommy Lee Jones or Morgan Freeman. The face of Prudential's retirement effort is social psychologist and Harvard professor Daniel Gilbert, who in the first commercial asked, "How old is the oldest person you have known?" Then he had people put stickers on a wall to visually graph how many people live much longer than the "official retirement age" of 65. (When that standard was set the average life expectancy was 61, today it's about 79. You do the math.).
Gilbert asks one other question in the 2013 spot: "How do you make sure you have all the money you need to enjoy all of these years?" It ends with the simple tagline: "Let's get ready for a longer retirement." There's no solution offered, just something to think about. No phone number, no website address, no real call to action.
This has lead to similar videos like the "Prudential Dominoes Experiment" and "Action Gap Experiment
A later iteration was called "Do Something You Love," and asked people what they love to do and then explained that a well-funded retirement is the equivalent of getting to do what you love to do.
The version currently running continues that theme by having people write what they love to do most on helium balloons, and then cut the cord on half of them. Gilbert explains that this is the choice we could face in retirement, but by saving even one percent more of our annual income, we could continue doing all the things we love.
Campaign Focuses on Long-Term Goals
This effort isn't entirely altruistic by any means. Prudential Retirement has $395 billion in retirement assets under management and is in the business of selling investment products. But more than four years into the campaign, it's still a soft-sell educational approach with no blatant call to action.
Planning and saving for retirement is a long-term proposition and so is this campaign. The average American worker may not know how compounding works or the difference between a mutual fund and an ETF, but the idea that putting away a little bit more now will give them the freedom to do what they want later is likely to resonate deeply.
Anything that gets people to even start thinking about taking control of their financial lives is probably a good thing. Prudential certainly thinks so.