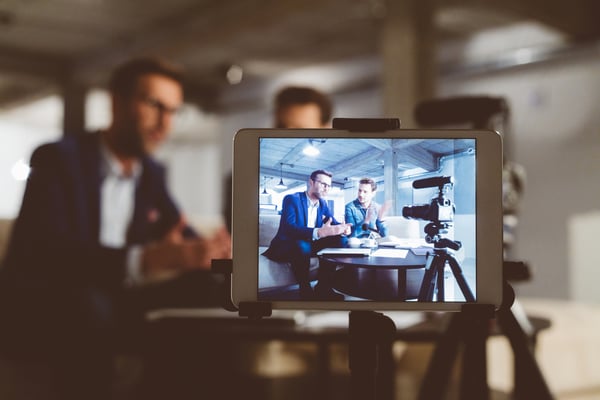 There's more to social media marketing than simply being active on select platforms. It takes the right content and a proper distribution strategy to make an impact with your audience.
Don't know where to start? Depending on who you're trying to reach—whether prospects, existing customers or both—start by researching where they are and what they need. One of the most important parts of any content marketing plan is to share content that is valuable, relevant and personalized.
Before you dive into scheduling posts, understand what your brand's purpose is for being on social media and what you hope to accomplish. The content should help you get there. Read on for more tips:
Set Your Social Media Goals
What is your ideal end result? Look at your business goals and figure out how they apply to your social efforts. For example, if increasing brand awareness is a priority, one of your social media goals might be to increase followers by 20 percent.
Remember to set goals that are realistic and achievable. If you're starting with a follower-base of 10 people, and your brand has little to no visibility, it doesn't seem likely you will reach 100,000 quality followers over the next month or so.
Brainstorm Content Themes
Content themes are overarching topics that your social tactics fall under. They keep your content strategy organized and help ensure you're covering all messaging points. Once you have your themes, you can more easily branch out with specific initiatives and content that relates back to each one. For example, if philanthropy is a priority for your business, make it a theme. The content could focus on community initiatives, upcoming events and different ways the company gives back.
Build a Content Calendar
The most efficient way to prepare your social distribution strategy is to create a monthly calendar that provides structure to the plan. Decide which days during the week will be dedicated to each theme and schedule your posts accordingly. Keep in mind any events, holidays and recognized days so you can plan posts at the right time.
Tailor Content for Each Platform
Different formats work more effectively on different channels. A seven-minute video or a 10-page ebook may get more traffic on your website or in a targeted email campaign rather than in a Twitter post. You may have to repurpose some content to cater to shorter attention spans and to make them more visual. Paring down the video into a 30-second teaser may award you more clicks. Turn important information from the ebook into a branded tips sheet or infographic to make it visually appealing and easier to digest.
Engage Your Audience with a Call to Action
When it's appropriate, include a call to action (CTA) in your social post. A CTA prompts the reader to do something, which may include visiting a website, downloading material, watching a video or registering for an event. This is great when you have more content to share. It's also beneficial when you want to drive traffic to a landing page or website.
CTAs can also be as simple as asking your readers to comment or answer a question posed in the social post. Whatever you're requesting, it gives the person a reason to stay engaged instead of scrolling by.
For more social content tips, download our free ebook;