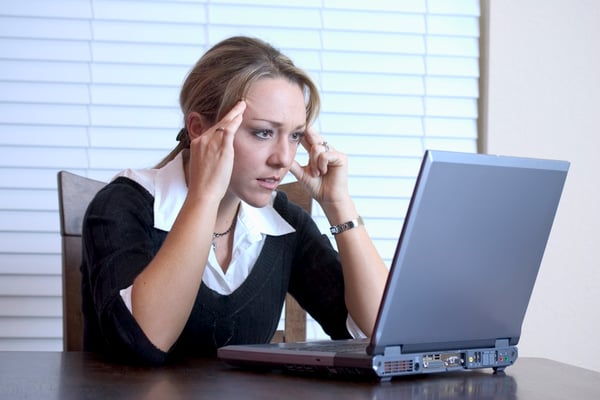 Good people can find themselves in bad situations. Mistakes happen and reputations suffer, but one mishap doesn't have to be the end of the world if you prepare in advance. A crisis communications plan helps lay out the immediate next steps for acknowledging and owning the situation, apologizing when necessary and acting where it counts.
Forgiving is one thing but forgetting can be harder. Time marches on, but it's not uncommon for unsavory news to be brought back to life.
Ray Hennessey describes just how fragile reputation can be in his blog: Where Do You Go to Get Your Reputation Back.
It's difficult for company and personal brands alike to make past regrettable moments completely disappear from the digital world. You can't remove third-party content from Google just because you don't like it, but it is possible to make those unpleasant headlines less prominent by applying SEO tactics and building up your content library to help bury the bad and highlight the good.
Before you buy into quick-fix claims, understand that lasting results take time. Online reputation management requires a well-rounded communications plan that includes the right mix of PR and digital marketing strategies on platforms like the company website and on social media to help lower the volume on negative chatter.
Content Builds Trust
The best way to repress negative content is to get the positive ranking higher in search results. A combination of paid, earned, shared and owned opportunities can increase brand awareness and help establish you as a trusted resource. The more quality content you put out into the world, the better your chances of people finding it over the not-so-great pieces.
Content marketing may seem daunting, especially if you're a small shop with limited resources. Start by defining your goals and following a focused plan. Your content strategy represents who you are and the expertise you bring to the table.
Different types of media and content often overlap, which is why it's crucial to develop a plan that includes several strategies that work together.
Paid
When it comes to advertising and paid content, the most popular tactics include search engine marketing (SEM), which means you are buying traffic through paid search listings, and paid social, which includes ads and sponsored content. Social media platforms aren't the only places you can sponsor content. Some publications offer advertorial space where you can pay a fee to have your native content published online or in print.
Earned
Media relations is more important than ever. Paid content can help you reach a large segment of your audience, but it's critical to balance that with the third-party credibility that comes with earned media opportunities.
Owned
With owned content, you have control over the tone and message. Content comes with endless options, from written materials like blogs, tips sheets and brochures to visual and audio content like infographics, videos, images and podcasts.
A distribution strategy is a must so that you can optimize the content for each channel to ensure you're reaching the right people. For example, a five-minute company overview video may work well on your website, but a 30-second teaser may make more sense on Twitter.
Shared
Shared media is a good example of how all the elements in your campaign work together. Social media is a powerful tool to share your owned, paid and earned content while engaging with your audience. Social media may also influence your SEO rank as more people share your content and social media profiles turn up in search results. Not to mention how more people are using social media to search for content.
Know the Elements of a Digital Marketing Program
While you can't guarantee that old news won't make an appearance, a good content campaign can help prevent your past from haunting you forever. Before you decide on a strategy, you need to make sense of all the elements that go into a digital marketing program. Download our free ebook to learn more about paid, earned, shared and owned opportunities: