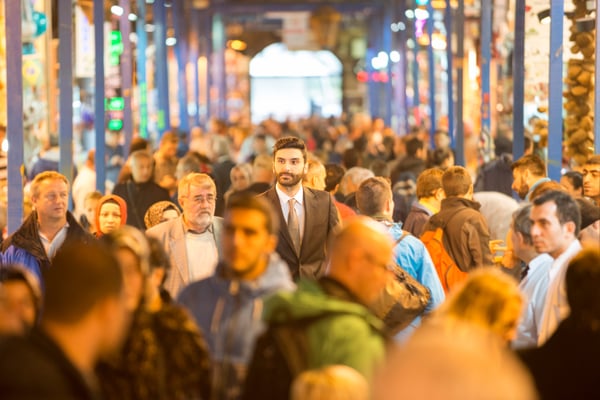 If you were to recall all the financial blogs you've read over the years, which ones do you remember the most? Which ones implanted an idea or concept in your head that survived the cacophony of stock surges and market crashes, and influenced your behavior or thinking?
What probably didn't come to mind was the robust analysis you read three years ago on rising interest rates or the marginally fresh view on gold as a safe haven investment proffered with the last recession panic.
What is more likely to have surfaced are the experiences that revealed something about personality or motivation, or the rare insights that transcended the short-term market news mentality to challenge conventional thinking.
The staple of macro views, market developments and stock analysis is fundamental to most financial blog platforms. But that doesn't mean your viewpoints should be formulaic. Here are ways to help ensure your platform becomes a more three-dimensional voice that endures over time.
1. Reveal Your Personal Story
Investors aren't simply interested in their money—they're interested in the people managing their money. They're likely to think differently about a skilled advisor who has connected to them on a personal level versus one who has not.
Kristen Irby, who built his advisory practice after an injury prematurely ended his dance career, told ThinkAdvisor in a recent story that he worried his past profession might compromise his ability to be taken seriously in the financial world. He ultimately learned, however, that was not the case.
Irby shared with clients how his dance background positioned him to adapt quickly to his environment, requiring the same discipline, focus and perseverance needed as an advisor, whether quickly learning choreography or absorbing and interpret frequent financial regulatory changes.
He used the story to strengthen bonds with clients, build trust, identify common interests, and plan outings in the artistic world. The story was headlined, "Dancer Turned Advisor Finds His Past Entices Prospects."
2. Offer Your Singular Market View
The best blogs trigger a conversation because they force us to think differently about a widely-held belief or expertly infuse aspects of philosophy, science or literature into our financial psyche. Sometimes the most powerful pieces are simply illustrative analogies that offer new insights into old issues or compel us to think more critically.
Collaborative Fund, a venture capital firm that sits "at the intersection of for-profit and for-good," has built a powerful platform that innovatively explores human behavior and other topics with headlines such as, "Origins of Greed and Fear," "Why Complexity Sells" and "The Psychology of Money."
In The Greatest Story Ever Told, writer Morgan Housel illustrates the profound role stories play in shaping our realities by asking us to imagine an alien from another planet who has been charged with monitoring the Earth's economy, and to see our world through his eyes.
He argues that stories can be more powerful than actual change, and that our capacity to believe in stories—even when they are greatly disconnected from the tangible events of our lives—is far greater than we realize.
3. Showcase Your Financial 'Super Power'
If you have a financial "super power" or an unusual strength, don't be afraid to showcase it in a blog. That could simply be a story of how you overcame adversity or confronted major challenges, and the particular strength you are able to apply to your work.
It could also mean sharing how a divergent career path armed you with a unique perspective. Lauryn Williams became a certified financial planner—after she became the first American woman to earn a medal at both the summer and winter Olympic games, in the 4X100-meter relay and the two-woman bobsled, all before the age of 35.
Money shared her story in a February piece headlined, Meet the Record-Setting Olympian Who's Now a Certified Financial Planner for Broke Millennials. In a compelling account, Williams explains how it wasn't her wins that were critical to launching a successful financial planning career, but her defeats, equipping her with the ability "to gracefully handle loss and dust yourself off."
Click the link below for tips on writing your first blog.