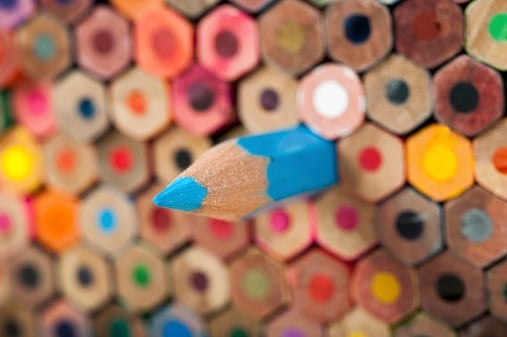 So, you have your brand message down, you're monitoring for reputation mishaps—maybe you even have a few journalists willing to take your call. But what's next?
You need something to say—and something that gets you closer to your ultimate business goal. Are you a tech firm that wants to be a go-to source on issues of cybersecurity? An asset manager trying to distance your firm from competitors who've racked up violations? Maybe you're trying to attract high-net-worth consumers without alienating aspirational buyers in the process.
Don't pander—telling your target audiences what you think they want to hear. But do clarify what you really think, and how you approach your business differently to the benefit of your clients.
Here are a few guidelines:
Find Your Angle
If you've launched a new company, product, service or fund, attracting press attention seems like a no-brainer. But sometimes, those new offerings lack a clear differentiator in the marketplace. What might be new to your company may be old territory to everyone else.
And sometimes, there's no new development at all. To make the news, you have to do more than trumpet what you're already doing.
The easiest way to get mass media attention without a noteworthy business development is to find a new entry point to an old issue. Alternatively, you can create a new connection to an existing trend.
Many of JConnelly's financial clients have been weighing in on a governmental debate around setting a uniform fiduciary standard for broker-dealers and investment advisors. They approach it from many angles: some have worked with the Department of Labor to shape the conversation. Others have amped up their positioning as investor advocates. Still others talk about the general issue of building trust in advisory relationships. As long as it's true to their firm, and fits in with the broader discussion, there's room for all of these takes in the press.
Clarify Your Voice
Once you've determined how you fit into the coverage, you have to communicate your core values and points of view.
Just as important as what you say is how you say it. Are you and your firm optimistic or matter-of-fact? Progressive or contrarian? Your firm voice should be authentic and consistent, while also showcasing your expertise.
Some of the most compelling spokespeople we work with are entrepreneurs. Their business story is inherently personal, and they tend to have the strongest voice when talking about the early struggles, triumphs and emotional victories that drive their business. How these early experiences influence today's decisions provide fertile ground for clarifying their firm's differentiators.
It's not as clear cut as marketing a new product as a solution to someone's woes but these "softer" angles are important to people too—and influence everything from what they buy to who they invest with.
Anticipate Conflict
There's no way around it: being in the public eye increases the risk of negative attention. You and your team need to consider scenarios that could dilute your point of view or make it irrelevant.
In the technology space, data breaches and privacy concerns are a lingering fear. Many companies proactively address privacy safeguards with regular authentication upgrades, then include those upgrades as part of their publicity platform. By acknowledging potential adversity, they exercise more control over the conversation and have something to point to when confronted by critics and naysayers.
But even the best laid plans will have loopholes. And it's not possible to tinker with core messaging, business philosophy and day-to-day activities every time some external event challenges a firm's position. Acknowledge problems, focus on what you've learned and champion how you'll use this new knowledge to strengthen your offering over the long term.
Changing Course
Businesses evolve. What made sense in the early days of the enterprise often doesn't work 10 years in.
Whether your early views evolved naturally or market forces compelled your firm to make changes, a major about face in how you conduct your business requires a thorough review of your messaging platform.
Don't make the mistake of thinking that your clients and prospects will follow along with a positioning change. Done too frequently, or without the proper communications, radical shifts in outlook can leave clients feeling lost or abandoned. Better to plan out a communications strategy that gets you ahead of public opinion—while still reinforcing what your clients know and love about your business.
Humanize Your Story
A new company may simply seek name recognition while a more established institution looks to reinvent itself. Maybe you need to educate the public or contain negative information.
There are always opportunities to showcase your company in a positive way, no matter your end goal.
Ultimately, the most successful press strategies focus on humanizing stories. Even with the most technical of topics, there are prospects and clients who need to understand how your viewpoint relates to them. You also need to be able to explain—directly or indirectly—how your stance advances the interests of those you serve.
The bottom line: be persuasive, relevant and adaptable. Your firm—sooner or later—will reap the benefits.
5 Types of Media Stories—and How to Get in Them
Understanding how the media packages and delivers information can help you think about new ways to make your company part of the news cycle.
1. Expert Roundup
What it is: Multiple sources, often with similar or related backgrounds, share their opinions and experiences on a narrow topic. While the goal is to inform the reader, when the interview is done with all participants in person, it can open up new ideas and cross-talk around an issue.
How to secure it: Know and promote what makes you different. A spokesperson who took a non-traditional route to a leadership position, a product that takes a unique approach to solving problems—any variance can make your firm attractive to the reporter.
2. News Research
What it is: A story that revolves around new data. Job figures, housing trends, consumer confidence, savings goals—anything that can be tracked or measured can help a journalist tell a news story in new light.
How to secure it: Be a data-driven organization. Field a survey, take a poll or monitor transactions on your site. Having new numbers that verify a trend—or disprove common knowledge—makes you a trusted source for reporters.
3. Bylines and Blogs
What it is: Content that you write that is published under your name in a news outlet. Whether in print or online, your viewpoints are positioned as expert.
How to secure it: Start with your own blog and newsletter. Publish your outlook regularly and hold yourself to a higher standard—verify information and keep tabs on what's happening in your industry. Work with a professional writer or editor to strengthen your prose. Share your writing with clients and prospects and track your readership to show a growing audience.
4. Op-Ed
What it is: Unlike a recurring byline, op-eds are usually "one and done" deals, focused on something that's happening in the news. While they are often simultaneously published online, they tend to have more prestige when printed in traditional, high-profile outlet, like The Wall Street Journal.
How to secure it: Raise your profile overall. Op-ed space is limited, so you have to be recognized as an authority in other venues before you can even consider grabbing this golden ring.
5. Human Interest
What it is: Even in hard-driving news environment, news consumers want to relate to the people being profiled. "Human interest" stories personalize news trends by retracing the story of a few key individuals.
How to secure it: Know your emotional arc. Trials, tribulations and triumphs are the keys to securing a human interest piece—that will also resonate with readers.
For more content ideas that will attract new leads, download our free lead generation guide to find out how to have the right content flow: