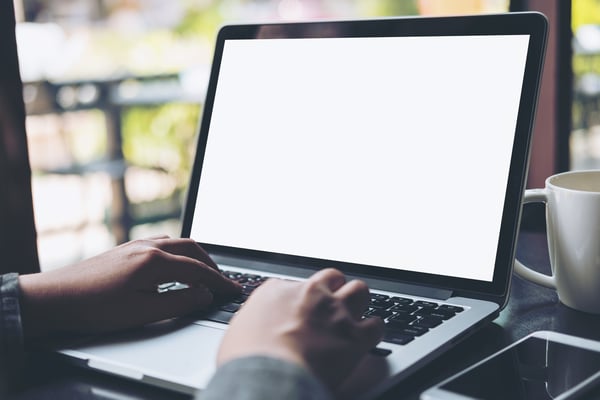 The best ones stay with you. They capture an image, a feeling, a moment forever frozen in time. Like this one from N.R. Kleinfeld, of The New York Times, who, on Sept. 12, 2001, began his story with four simple words: "It kept getting worse."
For a writer, few things in life are more satisfying than coming up with the perfect lead (or lede, for you old-school journos). It doesn't matter what it is: a news story, blog post, byline or even a press release. In fact, I'm embarrassed to admit how often—and how long—I've stared at a blank screen trying to come up with a clever turn of phrase or the right anecdote to reel in my readers.
A great lead is worthy of celebration, which is why the Poynter Institute recently came out with its fourth annual "Best Pulitzer Lead" awards. Even though they're just a small piece of a much longer story, great leads can teach you a lot about how to be a better writer. Here are some big-picture takeaways from this year's winning work.
To capture big things, go small.
Whether its money or warzones, people have a hard time grasping what they can't see or don't live day to day. Bringing readers up close—comparing a CEO's salary to the average worker or telling one person's story in the context of a larger tragedy—can make a narrative much more relatable.
Julie Johnson, of Santa Rosa's The Press Democrat, won Poynter's top prize for her five-paragraph lead about last year's Northern California wildfires. Her descriptive, action-packed intro—told through the eyes of one fire battalion chief—sets a suspenseful scene of swift destruction.
"California Fire Battalion Chief Gino DeGraffenreid was about to jump back into his truck after loading a fleeing family into a police car when he thought he heard someone yelling amid the roaring wind and fire in the hills northeast of Santa Rosa.
He ran toward the voice and saw them: a couple wearing next to nothing freezing amid an unprecedented fire belching smoke and raining firebrands.
'They were soaking wet,' DeGraffenreid said. 'They had awoken to a smoke detector, jumped into the pool and for about an hour had been in the pool trying to stay away from the heat.'
He wrapped them in T-shirts, put them into his truck and caravanned with police down Michele Way to Mark West Springs Road, a white-knuckle trip with fire and intense heat—a burning neighborhood already wiped clean of all that had once been so familiar.
'All of the landmarks—the houses, the fences, the goofy Volkswagen bug—all of the visual landmarks were gone,' DeGraffenreid said."
Win with wit.
Of all the types of writing, humor is hardest to get right. The key is to find a kernel of truth. Mark Twain, said it best: "Humor must not professedly teach, and it must not professedly preach, but it must do both if it would live forever. By forever, I mean thirty years."
In Alabama, John Archibald, of The Birmingham News, uses humor to open his story about a politician who spent his entire career cloaking himself in religion only to be revealed as the ultimate hypocrite.
"I'm starting to think they're reading from a different Bible up in Etowah County.
Maybe Roy Moore thumped the thing so hard the words got mixed up.
'Let us prey.'"
Facts don't have to be boring.
It's tempting to lead a narrative with an anecdote or piece of detail, which feels more literary. But if you're writing about breaking news, you need to put the facts (who, what, where, when, why, how) upfront. Even so, a factual lead can and should include detail and color.
Rachel Kaadzi Ghansah, a freelance writer for GQ, packs in a ton of information into her two-paragraph lead about the racist mass murderer who killed nine worshipers at a South Carolina church, weaving in painstaking detail to tell a horrific story.
"Sitting beside the church, drinking from a bottle of Smirnoff Ice, he thought he had to go in and shoot them.
They were a small prayer group—a rising-star preacher, an elderly minister, eight women, one young man and a little girl. But to him, they were a problem. He believed that, as black Americans, they were raping 'our women and are taking over our country.' So he took out his Glock handgun and calmly, while their eyes were closed in prayer, opened fire on the 12 people gathered in the basement of Mother Emanuel AME Church and shot almost every single one of them dead."
As the saying goes, "a journey of a thousand miles begins with a single step." When putting thoughts down on paper, the lead is often the part we fret over the most. The good news is, if you get the lead right, the rest will usually fall into place easily enough.
Whether you're writing a byline, op-ed or blog post, make sure you content is being distributed to the right people. Download our free lead generation guide for different ways to attract leads with the right content flow.