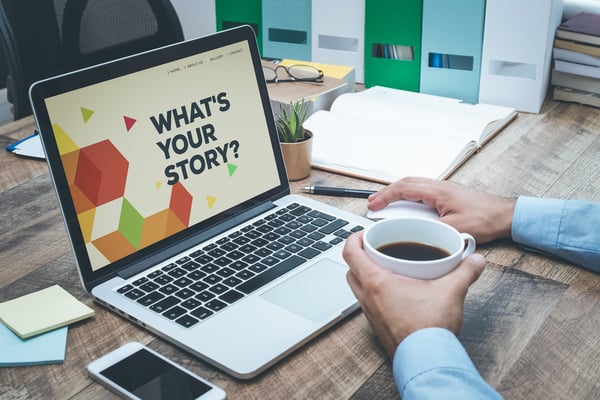 At the heart of every campaign is a powerful story. The problem is, many people often don't know what that story is, or how to articulate it. Capturing a company narrative, recounting a personal triumph, or sharing an account of adversity can be the thing that makes your launch a success. But a failure to craft that story also can be the downfall of an otherwise solid campaign.
Here are some of the biggest pitfalls campaigns face:
1. Don't write for yourself; write for your audience.
What's interesting to you may be a snoozer to others. You may be proud of your company's growth, but if your evolution mimics that of your peers, it will hardly make for a memorable story. In other cases, you may be sitting on a story that's so familiar to you, you don't realize others find it fascinating.
Your story hook may not be your growth evolution, but a moment of discovery that led to the genesis of your company. It may be a personal experience that inspired you to launch your company.
2. Don't "over-sanitize" your narrative.
What feels like a weakness to you could be a compelling story about overcoming adversity to someone else. Your "mistake" could be someone else's powerful lesson, and sharing it can be a way to show you relate to your audience.
Resist the urge to strip your story of personal details or edit out language just because it doesn't match your usual corporate tone.
This can be especially challenging for financial services firms who rely on formal language to convey "honesty" and "reliability" to clients who have entrusted them with their assets. But even asset managers and wealth advisors have some latitude to "humanize" their story without appearing too casual.
3. Don't use your boilerplate.
We know powerful emotions drive viral content, and powerful stories inspire people to act. In fact, powerful stories can actually alter brain chemistry.
Paul Zak, founding director of the Center for Neuroeconomics Studies and a professor of economics, psychology, and management at Claremont Graduate University, is known for his research on how storytelling affects the brain. Zak's lab discovered that the neurochemical oxytocin, produced when we are trusted or shown kindness, can also be produced by "character-driven" stories.
"We discovered that, in order to motivate a desire to help others, a story must first sustain attention—a scarce resource in the brain—by developing tension during the narrative," he writes in the Harvard Business Review.
If you are pulling your "story" from your company's boilerplate, you may be missing out on a significant opportunity to inspire your audience.
4. Don't underestimate the power of a higher purpose.
Peter Diamandis, an engineer, physician and successful tech entrepreneur currently focused on extending the span of healthy life, aims to "inspire and guide the transformation of humanity on and off the Earth."
His story begins with a childhood passion to explore space. "I think we're going to see a transformation of the human race. We're going to become something much more than we are," he tells Business Insider.
Your message may not be quite so monumental, but it should serve as powerful inspiration to mobilize your audience. Diamandis isn't known as an "engineer" in the same way Elon Musk, whose Tesla Motors aims to revolutionize transportation with fully-electric vehicles, isn't known as a "car salesman." They are transformative forces, selling the idea of making a dream come true and making strides for humankind.