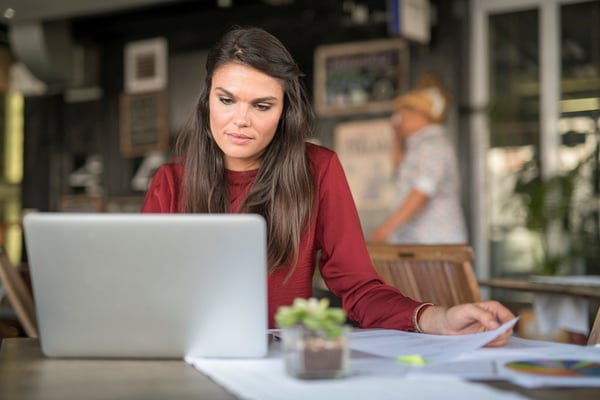 Having a good command of the English language won't automatically make you a good writer. Writing takes time and effort, which is why many companies hire ghostwriters to write articles, guides, proposals and other content that will help increase brand awareness. It's important to hire the right ghostwriter since you'll be trusting them to be the voice of your brand or CEO. Following are some tips for developing a successful relationship with your writer:
1. Manage your expectations
Expectations with a ghostwriter can vary based on the type of work they're completing. If you're working on a personal piece, you'll have to share intimate stories, let your guard down and create an extremely close relationship with them. For company projects, you'll have to describe your company to an outsider in enough detail so they can create the correct messaging. This should include the good, the bad, and the ugly. Depending on the project, you may have to reveal sensitive company information that you wouldn't want to get into the wrong hands and may want the writer to sign a non-disclosure agreement (NDA).
2. Invest your time
When it comes to hiring a ghostwriter make sure you choose wisely. Depending on the project, you could be spending a lot of time with them. Get comfortable. Ensure you can be honest and open with them, especially when it's time to give feedback on the work they've completed. Meetings could range from an hour to a whole day, so be prepared to put in the time. Whether you're divulging a personal story or company information, collaboration is the key to achieving the correct style and voice for the project. Feedback is the glue to your relationship!
3. Provide background information
In order for a ghostwriter to replicate your voice, they're going to need a lot of background information. After signing the contract, give them relevant resources they may need to complete the project. This could include emails, presentations, videos, articles, clips, diagrams and more. Your information will guide them in the right direction and give the basis to conduct further research on their own. Think back to the last research paper you wrote. To write a paper on an unfamiliar topic, you may have spent hours researching while the actual writing was a cinch. Give them more information than they'll need so they can filter it as they see best.
4. Arrange interviews
Interviews with key players at the company can be invaluable for a ghostwriter who's not on the scene every day. While reading materials and researching online offer great background, it's extremely beneficial to hear people speak in their own voices. Find experts on topics the writer may need more information on, like a VP or team leader. If it's a personal project, interviews with certain family members or friends may be warranted.
5. Set deadlines
Sometimes ghostwriters have an outlined process with structured deadlines, and other times you might want to take control of this portion. Keep the big picture in mind. Whether you have a specific deadline you need to meet, or just a general idea of the time frame, establish check-in points within your project timeline that both parties agree on to ensure a smooth process. It also helps to avoid micromanagement when you know there is time set aside to review progress. Never wait to bring up concerns about timing or the writing itself. A successful relationship means everyone stays on the same page so misunderstandings can be communicated and worked out quickly. If you're looking for a quicker turnaround time or your project becomes longer than expected, know you'll have to adjust your budget for this.
Thinking about hiring a ghostwriter? Check out our Tips for Hiring a Trusted Ghostwriter below!