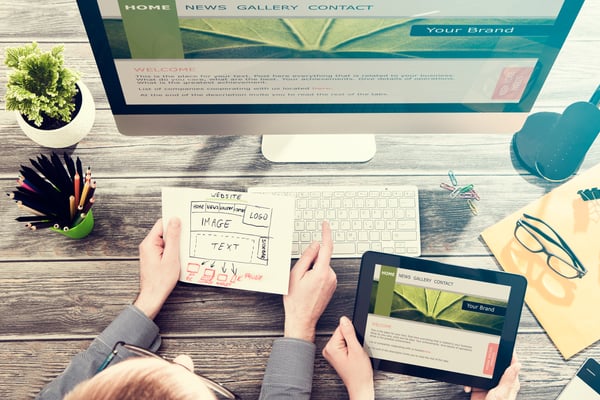 Many financial firms gain new clients through referrals, which is a great way to drum up business. However, it's not the only way to source new leads. Testimonials from friends are helpful, but people also do their own research when it comes to choosing a financial advisor to work with. Marketing content is a great way to attract those people to your brand, but only if it's easily found.
The marketing funnel is the journey consumers take as they go from being a visitor to a lead and finally, a customer. The top of the funnel's focus is about driving awareness. Publishing quality content that is optimized for search is a great way to attract new leads into your marketing funnel and getting your brand in front of the right people.
Don't fear! You don't have to be a search engine optimization (SEO) expert to start putting it into practice. While there is a technical side to SEO that does require deep understanding, there are steps that a beginner can take to make SEO-friendly content.
3 Tips to Optimize Your Content for Search
1. Incorporate Long-Tail Keywords into Your Content for Better Search
Incorporating long-tail keywords into content that you're publishing on a company blog, for example, can help maximize your organic search rankings and drive more traffic to your website. Long-tail keywords are typically three or more words strung together to create common phrases to search for specific topics.
Click here for some ideas on the types of blogs you can write.
Think about how you search for answers in Google. Rather than inputting "SEO," you might try a more specific phrase or question like "how can I use SEO to generate leads for my business?" Ideally, the results that appear will have similar titles.
Similarly, instead of searching for "financial advisor," someone may input the phrase "Chicago financial advisors specializing in estate planning." As such, it may be helpful to focus on your business niche and write content around that.
Where to Use Long-Tail Keywords in Your Blog
Long-tail keywords are best used in the blog's headline and subheads. We can all appreciate a clever headline, but it's not doing its job if it's not a phrase that's commonly searched for.
Subheads should follow the same rule. Each one should include searchable phrases and clearly indicate what the reader will learn in that section. A good way to check if you have an effective title or subhead is by plugging it into a Google search to see what comes up. If your results bring up related content, you're on the right track.
2. Organize Your Content to Help with SEO
The organization of your copy is crucial for the user experience. Format it in a way that offers maximum readability. No one wants to read a giant block of copy without breaks or sections. Readers want to skim and find the parts that interest them.
Subheads, bullets and numbered lists allow the reader to jump around and read at their own pace. For SEO purposes, always use the correct hierarchy of headers. The main blog title should be header 1. Subheads are header 2. If you need to break it up further, use headers 3 and 4.
3. Create High-Quality Content
Your content should have a balance of quality writing and quality SEO that is free of errors and offers valuable information. These four tips can help:
1. Publish Unique Content
Google doesn't like identical content in multiple places. An easy way to repurpose existing content is to tweak the title, add a new section or reword some of the copy.
2. Refresh Older Content
Repurpose old content that may include outdated research or information that has become obsolete.
3. Consistent Content Boosts SEO
Publish content on a regular basis to help establish your brand's credibility and reputation for being a trusted resource.
4. Site Sources and Include CTAs
Link to places where you found data and research and always include a CTA (Call to action) that links to more of your content on related topics to keep people engaged on your website.
Make your content top-of-the-funnel ready through optimization. Applying even basic SEO tactics like the use of long-tail keywords and proper organization increases its chances of being found in Google searches.
Click the image to download our free ebook to learn more about the importance of the awareness stage and how to use different content types for top-of-the-funnel tactics.