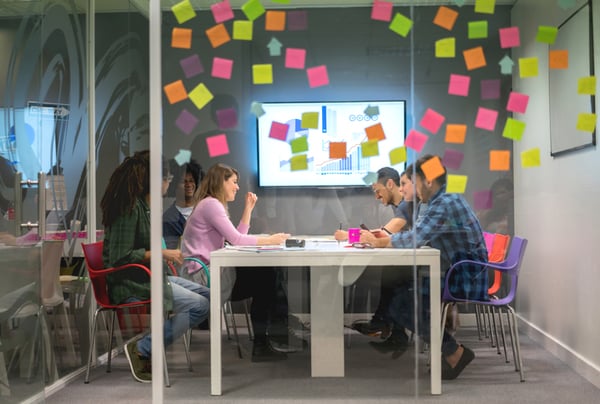 Social media conversations are constantly changing and unfolding in real time. It's why people love the medium but also why many brands are intimidated by it.
While it's easy to focus on the challenges, even brands in highly-regulated industries— such as those in finance, healthcare and cannabis—can leverage social media to deliver their brand message while still staying compliant with their industry's rules and regulations.
Read on for some tips on how to leverage social media while still being compliant.
1. Establish community guidelines to set the brand's social purpose
Create guidelines for all your social channels that clearly identify your purpose for being there. The guidelines should state what the brand will be talking (and not) and provide specific examples when possible.
Finally, the guidelines should align with brand policies, terms of use and the specific social channel's rules and policies. Philips, a health technology company, does an exemplary job of explaining the purpose of their Facebook page and providing a link for users to read the complete, official social media guidelines on their website.
Brands should also offer community members guidelines on what to post and share and make it easy to find (we suggest pinning the post on your social page). Be clear about what you hope to get out of the community. Many brands opt to state upfront that they will not provide any advice related to the industry and that they reserve the right to remove any posts or comments that violate guidelines. It helps to reiterate that not all replies, messages or tweets will get responses. Work with your followers to get the most out of the community.
2. Engage and listen to your community
Many regulated brands cannot provide advice on social media (financial advisors, for example, can't give specific advice to individuals on social the way they would with clients, just like doctors won't diagnose non-patients). But brands can use various social channels to stay connected and engage with their broader community. This approach allows you to see what your followers are interested in and brainstorm related topics to incorporate in your marketing strategy. It also gives you the opportunity to post on news and events in real time. For example, last year in light of celebrity suicides, Orlando Health, a hospital network tweeted about the importance of mental health and what to do if you are having suicidal thoughts.
3. Create the conversation
As a regulated brand, it's important to stay compliant with industry rules and regulations. You can use social media to start an industry-relevant conversation without mentioning your brand or service. If you talk about a specific topic so much from a brand account, users will assume brand recognition through topical conversations. This can be done through sharing relevant industry news, creating marketing campaigns related to an industry topic and much more. Vanguard, an investment management group, leverages social media to discuss the importance of investing for your retirement. Throughout their Facebook posts, the topic is discussed by sharing relevant articles, blog posts from customers' experiences, Q&A's with the CEO, branded campaigns (#InvestingLikeABoss) and much more. Without mentioning their brand name, Vanguard can associate their brand with key industry topics by starting a conversation relative to many while still being compliant to industry regulations.
4. Leverage influencers' social networks
Establish mutually beneficial relationships with key influencers in the industry. Brands and the influencers can work together, but if they establish a paid partnership, each party must publicly disclose it within all social posts. Despite this "advertising" label, each party still lends credibility to the other and social users view these arrangements in a positive light.
Through the partnership, the influencer can mention the brand in their social posts, the brand can sponsor the influencer's events or campaigns and much more. This is a great way to get your brand in front of your target audience. Influencer marketing can be extremely effective for regulated brands because the influencer creates content that they know their audience wants to see while the brand stays in control of the message and positioning (and the overall relationship).
Compliance does not have to be a headache or an obstacle for your brand to create a social media presence. Their role is to protect the brand legally, just like PR protects it from a reputational standpoint. Instead of excluding social as a distribution tool, think of how you would market a non-regulated brand and collaborate with the compliance team to make it work. After all, your audience is on social media, so you must be there too.
Click the image to download our free ebook to learn more about how social media can fit into your marketing program.