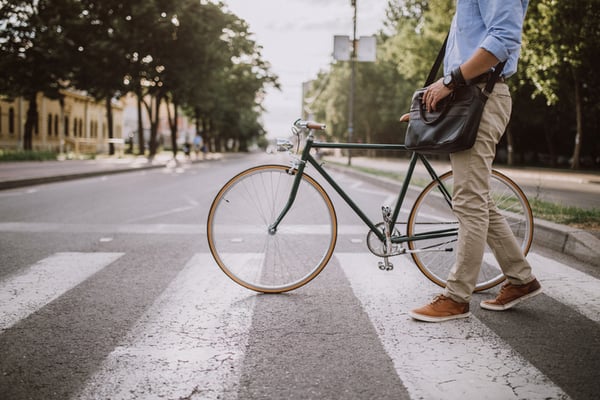 Companies are feeling the pressure to adhere to strong environmental, social, and governance (ESG) policies. Many are hiring corporate social responsibility officers, diversity officers, and sustainability officers. Companies are also tracking supply chains and becoming more discerning about which operators they choose for partners. Most public companies now issue CSR reports.
Major institutional investors such as CalPERS, TIAA, Blackrock, among others, are demanding the companies in which they invest do the right thing — follow an ethical path. Indeed, it's the threat that these big institutions will pull their capital from corporate coffers that is instilling much of the pressure to "do the right thing," as it were. So, are companies doing enough to satisfy big stakeholders?
No.
CSR Efforts Must be Sustainable
Mentioning CSR efforts during earnings calls, issuing often inexact reports, and creating often chaotic communication strategies (if there is a comms strategy at all), aren't enough. Sure, hiring designated ethics executives and releasing sustainability reports are good things, but they aren't satisfactory initiatives. The word staring companies in the face is sustainability. Yet, ongoing, sustainable communications programs aren't being maintained. And it isn't always a company's fault.
A recent Brookings Institution report explains, "Company officials highlighted the challenge of measuring goals. They expressed frustration at the lack of consistent tools and methodologies to assess impact, especially for social and governance issues. Resource constraints also limit impact measurement, with corporations having to incur a substantial cost for the assessment with limited visible value-add. Measuring outcomes is more readily performed at the program level and more difficult in aggregation and determination of overall impact."
And it's that "overall impact" which institutional investors are looking for in corporate strategies. Thankfully, the Global Reporting Initiative and new sustainability standards issued from the European Union can help provide better guidance. To be sure, better guidance and reporting is needed.
A PWC survey finds that the majority of companies reference sustainability in their annual reports, but a little more than half mention sustainability in their business strategies.
Sustainability has to be embedded in external as well as internal communications, and this includes incidental messaging. Terminology is also important.
Take Walmart's Environmental, Social and Governance Report, which up until this year as called the Global Responsibility Report. ESG is more granular and addresses activities and use of proceeds.
Accountability is Just a Beginning
Accountability is crucial, but it's also a weak standard. It connotes a defensive tactic. ESG is proactive. It means strategies are in place to do good, not just ward off harm. By invoking ESG practices and delivering on sustainable goals, companies can prove they are acting in good faith.
Measuring results with uniform standards and utilizing the proper language to relay findings can convince large, institutional shareholders to remain vested. A good CSR communications professional can make sure the right words get out and get heard by the right people. Without good communications, companies that try to do the right thing can still get it very wrong.
It's important to have a solid media strategy when distributing your CSR communications. Click the link below to find out which platforms are appropriate for different messaging.