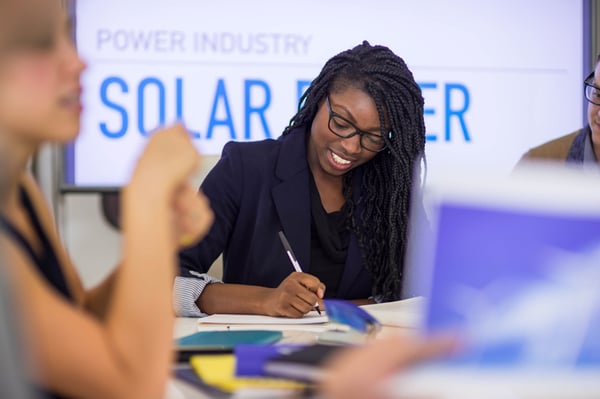 Corporate social responsibility (CSR) is not only a good standard business practice, it helps build a positive brand image. When it comes to brand loyalty, the data shows that consumers are drawn to companies that practice sustainability and support environmental or societal issues.
How you achieve a more positive image through CSR programs depends on how your business engages with the public. You could have a successful program, but without celebrating the organization's accomplishments, consumers—and your specific audience—probably won't know about it. Develop a communication plan that details progress, results, next steps, and if appropriate, how others can get involved. PR is a great tactic to include in your overall strategy.
Here are three tips for using PR to enhance your CSR communication strategy:
1. Prepare CSR Messaging
When talking about your CSR initiatives on public platforms and with media, the goal is to help your audience empathize with your story. As the saying goes: A good story makes you think, but a compelling story makes you feel. Ask yourself these questions:
What do I want to be known for?
What main points do I want to convey?
How does our company's CSR tie into our mission and values?
Remember to emphasize the cause you're supporting; describe how you're making a difference and why your business is qualified for the job. Self-serving and vague statements will deliver the wrong impression. Don't expect anyone to offer you congratulations for simply having a CSR program.
2. CSR Is Not a Publicity Stunt
Authenticity is first and foremost for organizations that claim to be socially responsible. Creating a CSR program just for publicity's sake can hurt the brand. Don't give the appearance of being an environmentally friendly company if you're not enforcing sustainable business practices that align with those claims. Doing so is called "greenwashing" and it's not the best label to acquire.
Timing is Everything
PR should be used as a tool to communicate your efforts and help maintain the positive reputation you've worked hard to create. Its purpose is to ensure all stakeholders are aware of the brand's commitment to CSR. Timing is key in this scenario. When PR is implemented after a CSR program has been established, the results can help strengthen brand image, reputation and trust. After all, consumers expect brands to take a stand on social issues in a genuine way.
An Example of Meaningful CSR: Google
When developing a CSR program, it should make sense for the company and fit within the overall business plan and company values. In June 2019, Google announced its new initiative to fight the Bay area's housing crisis by funding affordable housing units, providing grants to nonprofits focused on homelessness and displacement and more. It's a huge commitment that will take years to implement, but the company is investing in its own community while also helping employees that are affected.
3. Use Social Media
Traditional media coverage is a valuable way to get third-party validation, but don't stop after the first one publishes. Make your media hits go the extra mile by creating a distribution strategy for them. Social media is a great platform to share media hits and increase awareness of the company's CSR initiatives to a wider audience. What's even better? You control your message.
PR is step two. Establishing a CSR program that aligns with the company's mission, core values and business plan is step one. Click the link to read our blog for tips on how to build a meaningful CSR program.