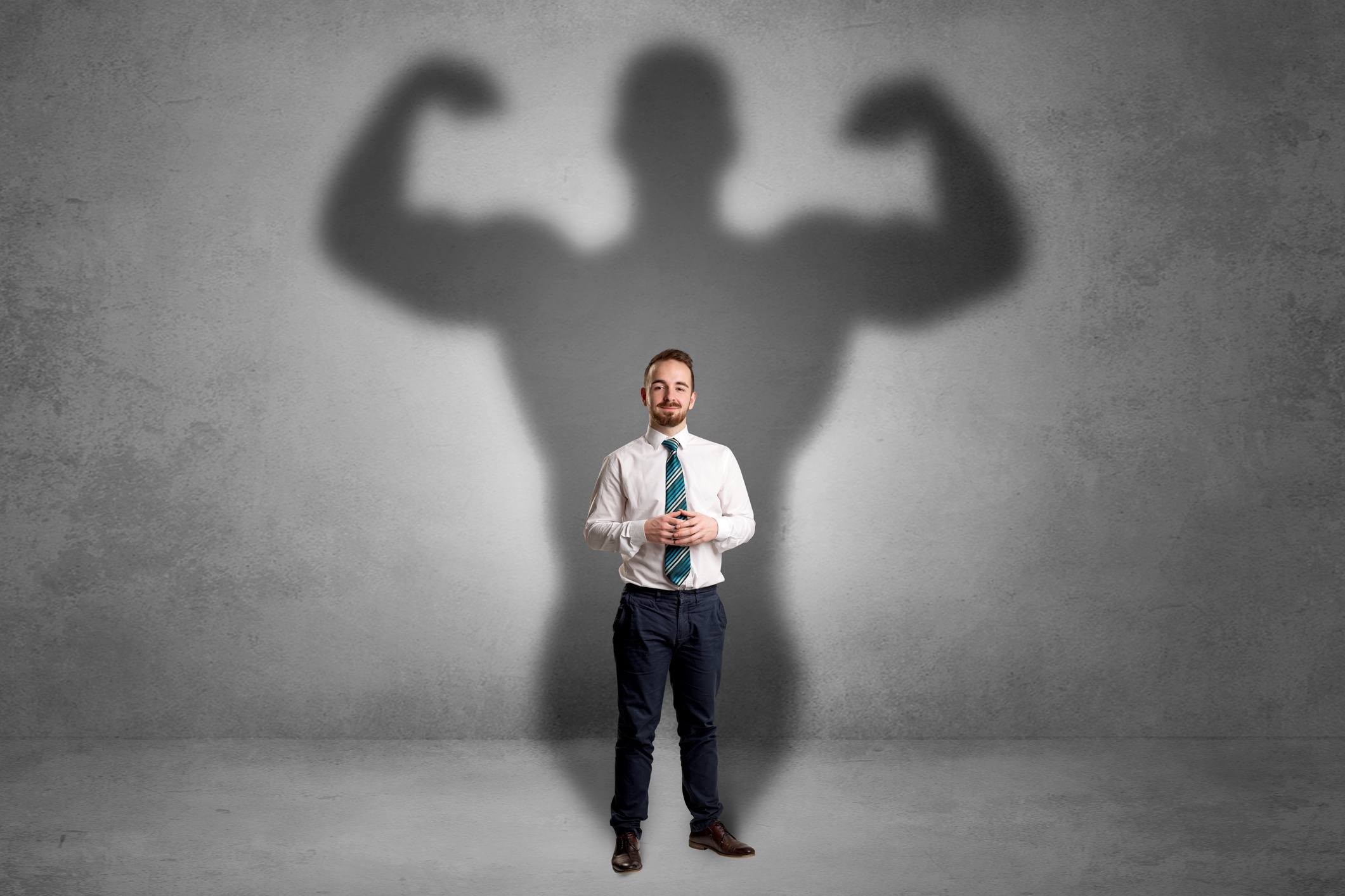 "A wolf was roaming by the mountainside and, seeing that his own shadow had become greatly extended and magnified in the setting sun, said to himself: "Why should I, being of such an immense size and extending nearly an acre in length, be afraid of the Lion? Ought I not to be acknowledged as King of all the collected beasts?" While he was indulging in these proud thoughts, a Lion fell upon him and killed him. He exclaimed with too-late repentance: "Wretched me! This over-estimation of myself is the cause of my destruction."
Lesson from The Wolf & His Shadow, an Aesop Fable: It is not wise to hold too exalted an opinion of one's self.
In the Twitter age we have become accustomed to having greater access to celebrities, politicians, and professional athletes. By allowing us to see what Chrissy Teigen ate for lunch or watch DJ Khaled unbox his latest sneaker purchase, celebrities have broken down the personal/professional divide and have been able to expand their cult-like status in ways that would have seemed unthinkable in the pre-Twitter age.The cult-of-personality is even more telling when it comes to company executives. Thanks to Twitter, the likes of Tim Cook, Jeff Bezos and Mark Zuckerberg now have voices that are heard well beyond the confines of their corporate offices. This is a far cry from the traditional company executives of the '70s, '80s and '90s, who, with the exception of Richard Branson, preferred to restrict themselves to the safety and insulation of their boardroom walls.
What Executives Say and Do Matters
However, greater access has been accompanied by increased scrutiny. The recent corporate embarrassments at Papa John's and Tesla serve as a distinct reminder that the age of the infallible CEO is now truly over. Now more than ever, what company executives do and say, whether in relation to their business or private lives, matters. Harvey Weinstein and the demise of The Weinstein Company serve as a poignant example of how a misstep in one sphere can have dire consequences in the other.
Papa John's swiftly cut all ties with their former Chairman John Schnatter (aka Papa John) following revelations that he used a racial slur on a recent conference call. However, this is his baby and Papa John won't cede control without a fight and the company could be forced to use a poison pill in order to prevent Schnatter from accumulating a majority stake in the firm he founded 34 years ago.
Meanwhile at Tesla, Elon Musk's erratic behavior has started to reveal the unstable foundations lurking behind his self-perceived infallibility. Unacceptable conduct on an investor call in May, in which Musk dismissed analyst questions as "boring" and "boneheaded," was rewarded by a sharp sell-off in the stock the following day. Furthermore, on August 7th, Musk, in blatant disregard of SEC regulations, took to twitter to boldly claim that he had secured funding to take the company private, resulting in the NASDAQ suspending trading. Musk's summer madness was immediately rewarded by a sharp decline in the stock on August 8th, the initiation of a shareholder's association lawsuit, and a subpoena from the SEC.
CEOs Need to Think Before They Tweet
Generation Twitter has allowed for company executives to reach far beyond the confines of their boardrooms and evolve into thought-leaders and social entrepreneurs. The more access they grant, the greater the cult-like following seems to be. However, the examples of John Schnatter and Elon Musk highlight how easy it is to get carried away and the disastrous consequences of replacing common-sense with a perceived sense of infallibility. In today's #MeToo climate, it is now more important than ever for company executives to heed the lessons of Aesop's fabled Wolf and swiftly come to the realization that the magnified shadows they cast in Twitter's setting sun do not make them invulnerable to the lions lurking in the public and the media.
Social media adds another layer to potential crisis situations. Be prepared and download our free ebook: