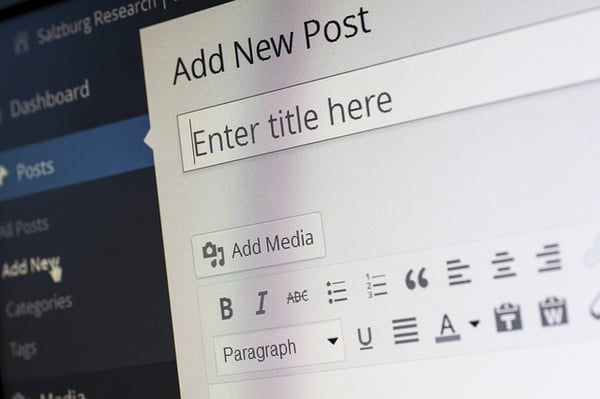 When creating a content calendar, it is important to make sure every piece of writing finds a practical and appropriate home. Whether the content is a corporate blog, a byline or social media post, the platform used to publish it should always be taken into consideration. Depending on the topic and intended utility of an article, certain platforms can give you more bang for your content buck.
What kind of content is best for a corporate blog?
Publishing a regular blog on a company website can help boost search rankings and build your brand as a thought leader. In my experience, corporate blog posts are good places to put routine, explanatory posts that explain the company's mission, core values and inner workings. These blog posts should be packed full of SEO (search engine optimization) keywords and searchable phrases that are intrinsically linked to what the brand does. This will help people who search for those words and phrases on Google and other search engines find the website, and ultimately help the site rank for those searches.
Keep in mind that corporate blog posts don't need to be revolutionary or groundbreaking, they don't need to be contrarian or controversial. They just need to be well-written, thoughtful, and informative. For example, let's say you are creating a blog for SmoothieCo, a small smoothie company with one or two locations in a mid-sized city. SmoothieCo wants to rank for phrases relating to different kinds of smoothies and healthy living, so you decide to write a blog post called "The 10 Best Smoothies for Your Health," which features a list of SmoothieCo's signature smoothies and their various health benefits.
Sure, this topic isn't especially original, and the blog likely won't contain any exciting new information, but corporate blogs don't need to. You can include popular SEO keywords about different kinds of smoothies, and maybe even help SmoothieCo begin to rank for their famous pineapple kale blend. Think of a corporate blog as a kind of online encyclopedia that defines what the company is and what it cares about and helps to demonstrate its expertise on topics that are of interest to their audience.
What kind of content is best for a byline?
A byline refers to a piece of content authored by a subject-matter expert rather than by a journalist. These pieces are sometimes ghostwritten by a company's PR partner on its behalf, and then published by an external media outlet—be it a trade publication, a national news outlet or well-known industry website.
Byline content should offer a fresh, new perspective on a topic that's currently in the news. A good byline will contain new ideas, previously unknown or discounted facts, and solid opinions on the matter at hand. They should be groundbreaking, and indeed must be somewhat interesting if they are to be published. Bylines are a good place to share the author's unique story, and how their experiences shaped the company they are a part of. A byline showcases both the author, and the company he or she represents, as a thought leader in the space, someone with exciting ideas who can shake things up.
For example, if the CEO of SmoothieCo wants to author a byline, she should consider digging into her past to find interesting stories relevant to the brand. Maybe she used to run a burger joint before losing a close friend to a premature heart attack. Maybe she opened SmoothieCo as a way to honor her friend and promote healthy living in her city. She can pen an engaging byline about her inspirational story and place it the local paper or a national publication like Healthline.
What kind of content is best for a LinkedIn blog?
LinkedIn blogs are best for industry/business topics. As the community on LinkedIn is primarily business-focused, a post on the site should include business thinking and advice to other leaders in the industry. LI blogs are a good way to grow your network and make connections with likeminded people and businesses. This analysis of 3000 top-performing LinkedIn blogs shows that long-form, segmented, "how-to" style posts do very well on the platform. LinkedIn blogs that do well often seem to be written by people who serve as figureheads for their companies, not by the companies themselves.
There's a kind of "cult of personality" thing around successful LinkedIn bloggers, who essentially serve as modern business gurus for the masses. People want to read what successful people have to say on LinkedIn, believing they can take that advice and become successful themselves. Readers don't care as much what companies have to say, because they're usually touting the company line, and don't offer tangible, tested advice someone can incorporate into their professional life.
For instance, the CEO of SmoothieCo could pen a blog on LinkedIn featuring tips on how to run an environmentally sustainable business.
Finding the right platform for your content can sometimes be tricky, but doing so will help amplify your message and define your brand.
Great content is critical for SEO and attracting new leads. Download our free lead generation guide for more ways you can attract potential customers with the right content flow.