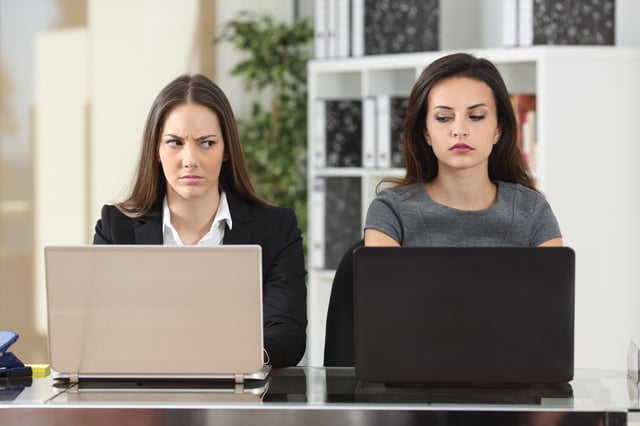 A few weeks ago, a Twitter user going by the name @jeremy_jamrozy in San Antonio, Texas hurled a one-word vulgarity at comedian Sarah Silverman in response to an exchange she had with another user. Silverman read through his profile and noted his complaints of severe back pain and, making no mention of the derogatory term he used, responded with this:
"I believe in you. I read ur timeline & I see what ur doing & your rage is thinly veiled pain. But u know that. I know this feeling. Ps My back [expletive] sux too. see what happens when u choose love. I see it in you."
Jamrozy replied that he "can't choose love" because "a man that resembles Kevin spacey took that away when I was 8."
"I can't find peace," he said, adding that he was too poor to get help and has no friends, before apologizing for trolling Silverman.
Silverman probed the source of his struggles further and made a plea for names of local specialists who could treat his pain. Strangers posted words of encouragement and sympathy along with recommendations for Jamrozy, who raised $3,373 of his $150 goal in seven days on a GoFundMe page launched to cover medical expenses after Silverman's post. Silverman was widely lauded for her unlikely compassion.
Once an anonymous troll, disdainful rival or disgruntled fan has made you the butt of a public insult, your baser instincts might tell you to inflict an equally damaging blow. But whether the affront is infuriating because it's patently false or stinging because it's painfully true, it's better to resist the urge. That's not to say you shouldn't put some invective-spewing troll in his place, but that your response should be carefully considered and not unleashed at an emotional high. While you may not be cut out for the Silverman approach, there are other ways to respond with dignity and force. Here are some tips on how to decide which insult deserves a response, and what kind of response is needed:
Pause before Indulging a Negative Comment on Social Media
Don't respond in anger. Take a moment to determine whether the slight even merits a response. Pick your battles. Regular insults and criticisms are unfortunately part of maintaining a public presence as a high-profile figure, particularly with social media and particularly if you are a woman. Sometimes it's better just to delete or ignore inflammatory posts rather than engage, and risk being tethered to a daily combat that hijacks your image. You don't want to appear as if putting out fires is your full-time job, nor do you want to be defined by your anger, however justified.
Respond Thoughtfully to Negative Social Comments
Sometimes the vulgar troll is worth a fight. But while there is the occasional Jeremy Jamrozy, more often than not, these body-shamers, gamer-haters or just all-around anger-baiters are cantankerous types whose sole purpose is provoke, abuse or humiliate. If you do respond, preserve decorum and lower your expectations. You don't want the exchange to deteriorate into some infantile squabble with someone who is not likely to make a meaningful change based on your diplomatic tweet. Responding with mocking humor is one way to put hate-filled posters in their place, and novelist J.K. Rowling is one public figure who has demonstrated through many biting troll comebacks how to master this technique.
Call out Behavior, not Names
Last year, Giuliana Rancic, co-host of a Fashion Police Oscar show, made an observation about actress and singer Zendaya's dreadlocks, remarking, "I feel like she smells like patchouli oil," she said, "Or weed. Maybe weed." A backlash ensued, and Zendaya stepped in with this Instagram response: "to say that an 18-year-old woman with locs must smell of patchouli oil or 'weed' is not only a large stereotype but outrageously offensive." Zendaya's retort was powerful not only because it avoided simplistic name-calling, but because it called out specific behavior and explained why it was problematic. Unless you're J.K. Rowling, who can deliver blows to the "thick sloping skulls" of the trolling public with humorous flare, it's generally better to stick to identifying offending words and explaining why they're offensive. Avoid reducing your opponent to a judgment and you will emerge the bigger person.
Look for Something You can Agree with
As difficult as it may seem, try to find something you can agree with. Acknowledging a grain of truth will help preserve your credibility and build trust in your judgment, particularly if you demonstrate an ability to self-reflect in the process. If people can see you're responding with some objectivity, they'll give more credence to your view as you pivot to explaining why their insult was wrong. Honest talk that steps away from the script can be powerful. They may also learn—and remember—something positive about your character.
The late Apple CEO Steve Jobs mastered this step when he responded in 1997 to an audience member at a conference who told him, "It's sad and clear that on several counts you've discussed, you don't know what you're talking about," and proceeded to demand how Java addresses the ideas in OpenDoc.
"And when you're finished with that, perhaps you can tell us what you personally have been doing for the last seven years," he said.
Jobs responded by agreeing with the questioner before offering a more detailed explanation of his vision. "One of the hardest things when you're trying to effect change is that—people like this gentleman—are right! ... In some areas," he said.
"The hardest thing is: How does that fit into a cohesive, larger vision, that's going to allow you to sell $8 billion, $10 billion of product a year?" he added. "And one of the things I've always found is that you've got to start with the customer experience and work backwards to the technology. You can't start with the technology and try to figure out where you're going to try to sell it."
Sometimes the insult is actually … constructive criticism. Or, at least poorly delivered criticism couched in an insult. As much as you may want to retreat to lick your wounds, parsing out the morsel of truth for a little detached introspection can go a long way.
Don't get stuck if you make a public mistake. Download our free ebook and get yourself prepared: