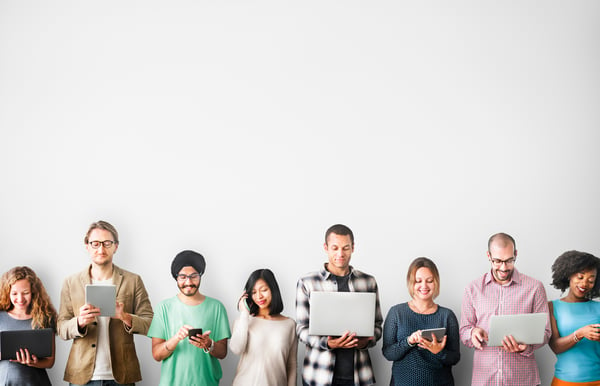 For any business trying to boost its profile, joining LinkedIn is a no-brainer. It exposes companies to a new world of networking, prospecting and recruiting. Even if you're a LinkedIn veteran who created a company page years ago and has used the platform to launch many advertising campaigns, you could still be missing out on valuable features the site offers. One of those might be the ability to join LinkedIn groups. These groups provide a place for industry professionals with similar interests to discuss topics, share content and connect on a deeper level.
Consider these tips to get started:
Find the right groups.
The last thing you want to do is blindly join a large list of groups. Spend some time selecting your memberships. Whether you're looking to connect with industry peers or prospective customers, there's no shortage of groups on LinkedIn. Find them by inserting keywords in the main search field. If you're interested in connecting with financial advisors, you might want to look for groups about "wealth management" or "fiduciary ruling," for example.
Begin with a modest list so you can get a feel for each group. Study the newsfeed before commenting yourself. What are people discussing and how often? Is the group typically quiet? After all, you don't want to be left talking to yourself. You also want to chime in with relevant content.

Be an active member.
It helps to be a present and active participant. Engage in conversations, comment on posts and ask questions. Ideally, you should post a comment to your group at least once a week. The increased visibility may draw traffic to your website or personal LinkedIn profile.
Don't be self-serving.
Spare the group from your sales pitch. Avoid frequent posting of press releases or other promotional material. This forum was created to share opinions and ideas so pushing people towards your content should be done subtly. You could, for example, share articles you've read (even if you're not in the story) to generate discussion on a topic. Perhaps you wrote a related blog post or article and it adds value to the conversation.
Connect with other members.
If you find yourself gravitating towards posts from the same people or you see the same few people commenting on yours, you may consider taking the exchange beyond the group. Try to build personal relationships by connecting with them privately or offering them a guest blogger spot on your website. It may turn into a fruitful business relationship.
For tips on refining your social selling skills, read this blog: 3 Tips to Improve Your Social Selling.