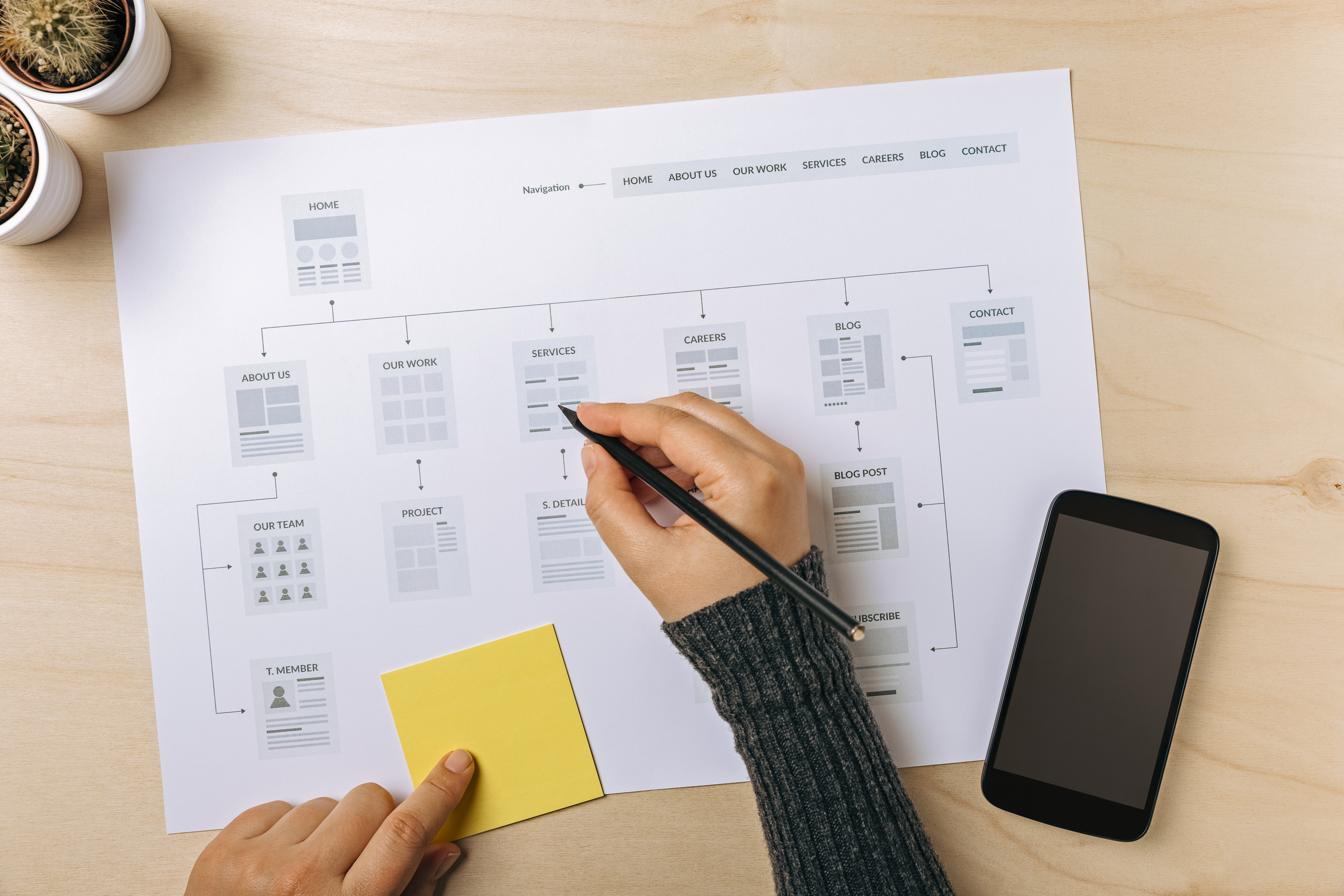 As a consumer, there is nothing worse than trying to remember a complicated and never-ending website URL. Providing your audience with a simple and direct URL helps users to recognize your brand and directs them where to go to learn more. Read on to learn more about the different types of URLs and why they shouldn't be an afterthought.
Understanding URLs
URL stands for uniform resource locator, which essentially specifies the location of a website on the internet. It directs you to the location based on different criteria provided in the naming. URLs consist of a protocol, domain name, and path. URLs should be simple, direct and easy to navigate for users.
Protocol
Protocol defines how your web browser communicates with a web server. HTTP Is the most common protocol.
Domain
Domain names are used to identify the specific web page.
Path
Path refers to a file or folder within the webserver.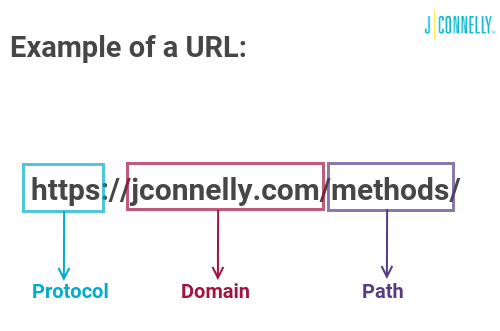 Why URL Structuring is Important
A strong structure and foundation for naming your brand's URLs will provide more organization and help create a process to optimize your website presence across all marketing efforts.
A well-crafted URL improves user experience
A well-crafted URL provides both users and search engines with an easy to understand (and remember) indication of what the webpage will be about. For example, the URL "www.jconnelly.com/divisions/csr" should bring you to a page about the agency's CSR division. You can determine this outcome without clicking. The URL itself is enough information.
A good URL improves SEO
When deciding what to name your URL, include keywords that are closely associated with your brand. By doing so, you're telling search engines that you "own" these keywords and they will start to recognize your brand over competitors when those words are searched for.
Poppin, an office supply company, uses brand keywords in their URLs. They include words like office, office supplies, desk, desk organization, notebooks, paper, pens, planners and more. For example, take a look at this URL structure: http://www.poppin.com/desktop-organization/filing-folders/. "Desktop organization" and "filing folders" are terms that are associated with the brand. By including them in the URL, it improves Poppin's online visibility.
Identify industry keywords and use them throughout your messaging and marketing efforts to associate your brand with those key terms that consumers are searching for.
Create a Naming Process for URLs
It's important to identify a method to naming your branded URLs to be consistent throughout your website and marketing efforts. Creating a naming process allows you to be in control of your own link management. One example of a clear naming system is on www.ADP.com. Throughout their web pages, the URL is named by the page title and the page category it falls under. On this URL page, https://www.adp.com/what-we-offer/time-and-attendance.aspx, the content explains time and attendance and the information is stored under the "what we offer" category.
Effective URLs increase brand awareness
Organized and recognizable URLs allow your audience to more easily identify your brand and what it offers. While improving your SEO with the use of keywords, you're also making it easy for users to identify your brand. When you look at the URL https://www.yeti.com/en_US/drinkware, we can assume based on the naming that it will take us to a website related to cups, water bottles and drinking glasses.
Type of URLs
Websites can have multiple URLs that direct their audience to their website. The URLs can be unique or similar, but they all direct users to the same website.
ID-based URL
An ID- based URL is a standard web address that identifies location based on numbers and letters, which are found at the end of the URL. These URLs are usually generated by a system and are typically associated with a platform you have an account with such as Facebook, YouTube, Yelp, etc.
Custom URL (Vanity URL)
A custom URL is a shorter web address that is unique and easier to remember for your audience. Custom URLs should provide users with more information about what the webpage is about.
Canonical URL
Canonical URLs refer to a HTML link element of a specific webpage. These URLs are commonly used on shopping websites when searching for a specific item. The URL contains keywords related to the information being searched. The canonical URL informs search engines to crawl the website for specific content. Furthermore, it is selecting the best URL when there are multiple URLs to represent the page.
Display URL
A display URL is the website address that is shown in your Google ad. Like a custom URL, it provides users with background information of the URL they are clicking. This can be any URL you select as the advertiser.
Landing page URL (Final URL)
Advertisers use a landing page URL to direct customers to a specific area of their website. This is most commonly used to track where potential customers came from and how they got to your website. Like the display URL, this is selected by the advertiser.
Understanding URLs and creating a naming process is a key step in content optimization. When done correctly, URLs should be easy to remember and identifiable for consumers, which will ultimately help create brand awareness and build trust within your target market.
Creating branded URLs is one tactic to help get your brand into the right hands. Download our ebook to learn about other techniques to reach your ideal audience: