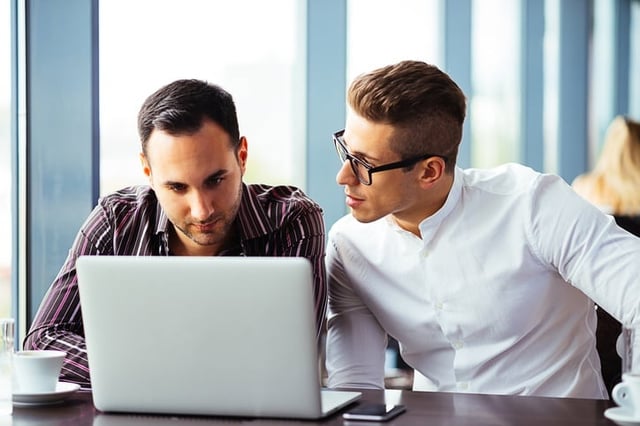 Businesses should listen to what their customers are saying and then come up with a plan that engages them on social media.
Social media is an indispensable business tool. With a single video, tweet or Facebook post, brands have the ability to influence and interact with millions of prospective customers the world over—minus the hassles and expense of traditional advertising.
But winning the internet isn't as simple as throwing up a bunch of tired tweets or mildly funny Facebook posts. And one small misstep (I'm looking at you Kenneth Cole and McDonalds, see below) can have adverse effects on a brand's reputation. In the end, social media is about conversion—not simply collecting the most likes or retweets.
I sat down with Deirdre Breakenridge, CEO of Pure Performance Communications, as well as five-time published author, professor, blogger and all-around social media guru who works with businesses—JConnelly included—to develop their social media playbooks. We talked about what it takes to cut through the online clutter and master the social media landscape.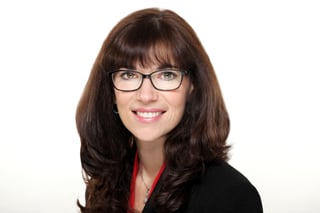 Deirdre Breakenridge, social media expert, author, influencer and blogger
What are some of the most common mistakes brands make when it comes to social media?
Deirdre Breakenridge: Three big ones pop into my mind.
1. Not Listening to Customers
Not listening to what their customers and other constituents are actually saying, so when it comes to your customers, they are out there giving their opinions, they are sharing so much information, and some brands just haven't discovered that there is a tremendous amount of data that's available through social media. It's there for the taking, but they have to understand how to capture, filter, analyze, and be able to make smarter decisions.
2. Not Tapping into Employees
The second one is that companies are not tapping into the power of their own people. I always say good communication starts from the inside. Too many companies are just rushing out there with their messaging and empowering their ambassadors, which is great, but there are so many champions on the inside. It's really important to start on the inside and build your own champions and then work outward.
3. Not Measuring Social Media Programs
The third is not measuring their social media programs accurately. Every channel has a purpose so if you don't understand strategically what you are trying to do through social media, then how will you measure success? Then there are cases where you know exactly what you want to do and what you want to achieve, and yet you don't have the measurement program in place to actually capture the analytics.
Many times, companies will say "we want to start making sales," or "we are launching a new product and we want to get some of our influencers engaged." But, at the end of the day, when you look at the metrics—they are not set up to capture that outcome. So you see people revert to vanity metrics like follows, tweets or retweets, which doesn't really drive home the specific outcome. I think there is a disconnect between what a company is trying to achieve and what it can actually measure.
What are one or two of the best social media campaigns you've seen in the last year or so?
1. ALS Bucket Challenge
DB: The ALS Ice bucket challenge was a campaign that raised awareness and funds for ALS or Lou Gehrig's disease. It really raised the bar. This campaign went viral and you saw everybody taking the ice bucket challenge—from people like us, to celebrities like Bill Gates, Mark Zuckerberg, Oprah, LeBron James, Amy Schumer. This was the type of campaign where you felt like you could make a real difference. And then, when you saw celebrities doing it, you wanted to get involved to an even greater extent. When people feel like they can make a difference, they are more apt to participate. We see this a lot with Millennials and social media. This was a really successful campaign—ALS raised approximately $115 million, and you could tell that it really moved the needle for them.
2. Barbie's "Imagine the Possibilities"
Barbie produced a viral video that asked girls to imagine everything they might one day become.
For the second, I was a big Barbie fan growing up and one of the campaigns that they did last year was called "Imagine the Possibilities." They had little girls go in and play the roles of professionals from different occupations. So, you have a little girl walk into a classroom and she says "Hello, my name is Gwyneth and I will be your professor today, and we are going to talk about the brain," and then she begins teaching about the brain. And another girl walks into a vet's office and says "I'm your vet today." Another little girl looks like the coach of a college football team and she says "I'm Maddie and I'm your coach." This was not scripted; they had hidden cameras and they captured real reactions. I think this particular video had over 20 million views. It has a really good message—that a girl can be anything she wants to be.
Are there memorable missteps—something that stood out and made you cringe?
DB: There are a few things that immediately come to mind.
1. Kenneth Cole and the Cairo Uprising
Kenneth Cole used it to announce his spring fashion line. "Millions are in uproar in #Cairo. Rumor is they heard our new spring collection is now available online at" and they put in a link. That's like such a misstep and it's-KC, meaning that Kenneth Cole personally tweeted it. They realized the error within an hour or two and they sent out another tweet that said "re: Egypt tweet, we weren't intending to make light of a serious situation. We understand the sensitivity of this historic moment-KC". That's not even a sorry. It should have been we are very sorry for using that hashtag when it is such a sensitive situation. The tweet to apologize wasn't even an apology.
2. #McDStories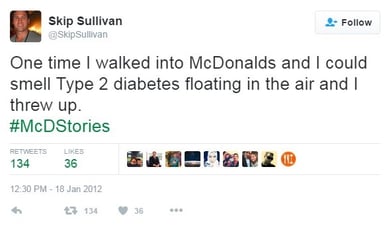 McDonald's hashtag campaign—#McDStories—turned into a "bashtag" campaign.
The hashtag was #McDStories. The people putting together this wonderful campaign thought they would inspire heartwarming stories about Happy Meals at McDonalds. But, instead, it attracted all these snarky stories and tweets about McDonalds —all the negatives. It was more like McD horror stories.
When you choose a hashtag, think of all the things it could be used for before you start your campaign. They were getting tweets from #McDStories about "how I lost 50 pounds in six months after I quit working and eating at McDonalds #McDStories." The bottom line is when you're planning a wonderful campaign story, know your audience; know who's out there and who's going to jump and run with your hashtag and roll it all different ways. If you see that happening, don't do it.
BC: I came across this statistic that said only 33% of Americans have ever followed a brand on social media. That seems really low to me.
How do we explain the low number of Americans following brands on social media?
DB: It comes down to the question of…why should I follow a brand and have it in an already noisy news feed? What's in it for me? Most people on social media want to engage with peers. They trust peers. That is the climate in these different channels.
That's not to say that brands aren't followed and that some people don't gain from it, but it's always about knowing why. If somebody follows you, it could be on an impulse—how are you going to keep that going? Also, what percentage of the 33% actually interacts and engages with the brand? I'm guessing it's a much lower number.
Give People a Reason to Engage with Valuable Content
You really have to look at what are you going to deliver in the form of content. Brands have learned that if you give something exclusively on social media, then there is much more of a reason for people to interact with you. Getting customers involved and a part of the brand-building process creates loyal advocates. If you do it the right way, you might see those numbers rise—not just in the number of people following you, but in the number of people that will actually participate.
Dove is focused on creating social media content that helps women feel good about themselves.
BC: According to a study by Edison Research, 47% of respondents said that Facebook has the greatest impact on social behavior—up from 24% five years ago. Facebook seems to be winning the war for eyeballs.
Should brands focus exclusively on one platform—like Facebook—or cover a larger landscape?
DB: You have to look at where your customers are. There are a lot of people on Facebook. It's getting the eyeballs. However, brands aren't getting that organic reach. They certainly have a lot of data on Facebook users—so, if you're going to use Facebook, then you'll want to access the full benefits and reach through an ad campaign.
Know Where Your Audience Is
You really have to do your homework on each channel. Should every brand be on Snapchat? Well, if you're not targeting the 13-to-25 year-old demographic then you don't need to be on Snapchat Knowing where your audience is—that is so important. I would always start small, get it right and show value to the organization before you open up all the flood gates and go into places you really don't have the resources to be in, in the first place.
How quick should brands be to get on new platforms?
DB: I think that the communication team or the social media team needs to do their due diligence to understand what these platforms are all about. Get your own people experimenting—tech testing—making sure they understand what's going on so that you can report back to your brand. Think about who else in your space is active. And at the same time, start asking your own customers, "are you using these platforms? Are you interested in them? What are you doing there?" This tells a brand whether its customers expect them to be there.
Can you talk a little more about paid advertising and how it fits into the equation?
DB: Typically, in public relations we've always relied on earned media—those critical third-party endorsements. Social media opened up our eyes to a mix of media. It's really tough to reach people with just one medium. We need to broaden the way that we are going to expose, engage and participate with them. That mix of media is so important and it all comes together to make the story more powerful and compelling. It's that PESO model—Paid, Earned, Shared, and Owned—and you just have to figure out where you are putting out your content and how you are optimizing it.
What tools do you use for monitoring and interacting?
DB: OK, so Google is my best friend. When it comes to free monitoring, you get a lot through Google—Google Alerts, Google Analytics, Google Trends. There's a lot of powerful information there. Always look to Google for free tools.
Free or Cost-Effective Tools
Mention—which is like a brand search engine that goes across different channels.
Demographics Pro—gives you deeper insights about your Twitter followers and your competitors' followers.
Mentionmapp—which helps you to visualize your Twitter network and helps you to see how you can leverage existing relationships to build new ones.
Paid Platforms
In terms of paid platforms, if you're interested in news release distribution and a news strategy, as well as engagement around your news, I would recommend the Marketwired (full disclosure, they are a client of mine) Resonate platform.
Sysomos Heartbeat and Brand Watch—I mention these in my classroom and use them for my clients because you are able to monitor and engage through their platforms. They have robust dashboards that give you a lot of information about what people are saying and who is driving the conversations.
How should marketing folks get employees excited about supporting a company's social media efforts?
DB: When it comes to social media especially, I think that some companies are quick to say "our employees don't want to participate with us on social media," but they don't really take the time to find out what their employees—what their own people—are doing.
Give a Survey to Employees
That's as simple as a survey—to say, "hey, what are you doing and how do you participate. How can we help you? We want to involve you in what we are doing on social media." This is all about culture. Build a strong culture that excites everyone. They are going to naturally want to shout about what they are doing, and how they are involved.
Give Guidance and Support
It's not one of those things where you write a two page- or four-page or 50-page social media policy and say "we posted it online, now go out and do your thing." It really is about creating passion and energy, involving people. Work with your people, develop your champions and you are going to move forward with much stronger communication with the public. And then reward them.
Reward Participation
That's the other piece of this. A lot of companies will set up programs where the more sharing you do, the more you're recognized. Recognition could be anything—the CEO giving you a pat on the back or a member of the leadership team taking you out to lunch or some other small reward. Maybe you're written about in the company newsletter or the spotlight employee on the blog. Sometimes, it promotes healthy competition amongst your employees. This is all good for the culture.
BC: Thank you so much for providing all this amazing information and advice. You've really given us a blueprint for building a smarter, more effective social media plan.