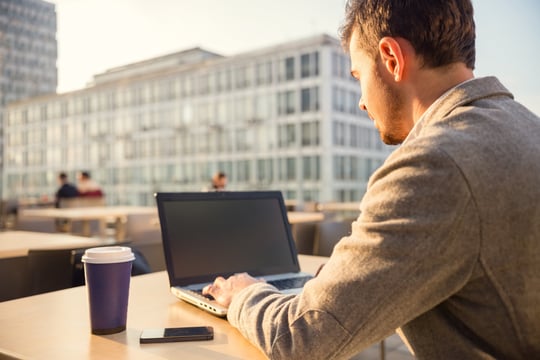 Are you on LinkedIn? Does your company have a presence? If not, keep reading for reasons you may want to consider joining. Despite what you may have heard, LinkedIn is much more than just a tool for recruiters. If you thought other social channels weren't reaching the people pertinent to your business, you may be able to find them on LinkedIn. With over 500 million members, there are many benefits that companies can take advantage of to accelerate growth of all kinds.
This is especially true for companies in the B2B sectors. According to The Simple Guide to Social Media for Asset Managers by software company Kurtosys, LinkedIn is a great place for businesses to identify prospects and engage with other company profiles. It would be advantageous for employees to also share content, network with other professionals and generate leads.
Here are tips for companies and employees to get the most out of LinkedIn:
Network
Make connections and engage with prospects, clients, business partners, vendors and others. When meeting people at networking and industry events—or really anywhere you might run into someone interesting—ask them if they are on LinkedIn and if they'd like to connect. It's a convenient way to create another touch point with them.
Join conversations by participating in LinkedIn Groups. Doing so can also enhance visibility of your company among other like-minded professionals as well as position you as an authority on specific topics.
Boost SEO
SEO guidelines change frequently, but any content published online should be optimized with keywords for search engines. Don't go overboard and always write for humans first. Squeezing in too many keywords becomes obvious and makes your content less appealing to read.
If your business doesn't already have a company page, consider creating one. A company page, when optimized, helps to increase your business' search visibility. Use keywords in the company description and profile and make sure to fill out all the available fields. Include links to your company's blog and other content that lives on your website to help drive traffic there as well.
Show off Your Influence
Your LinkedIn profile should be more than just a place to copy and paste your résumé. Show off your expertise by posting content that establishes you as a go-to source for interesting and compelling information. It may help to prepare a content calendar ahead of time as this practice is recommended for any social media campaign. Consider adding whitepapers you've authored, blogs, videos, bylines, and news.
Companies should also be creating content for LinkedIn that engages their prospects and inspires discussions and shares. Take content sharing to the next level—like sponsoring updates, for example—to target specific audiences. Successful companies post frequently and they utilize socially active employees within the organization to ramp up posting and sharing efforts. Even B2C companies are getting in on the action. In fact, LinkedIn listed the 5 B2C Companies Killing It with Content on LinkedIn on its Marketing Solutions Blog. Find out how companies like 20th Century Fox, Secret Deodorant, Target and others found success on LinkedIn.
For more information about the top social media platforms, download our free ebook: