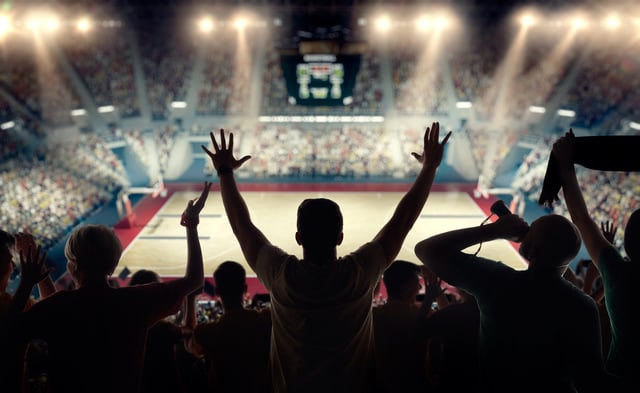 Two years ago, PR News held a March Madness-style tournament, with contenders vying to win the honor of being named the most overused PR word or phrase. Top seeds included marketing-speak like "innovative," "disruptive" and "paradigm shift." In the final round, "thought leader" defeated "leverage" to win the championship.
According to the Oxford English Dictionary, a thought leader is "one whose views on a subject are taken to be authoritative and influential." Trouble is, we've so watered down the definition that it could as easily refer to Steve Jobs as Steve the Software Guy from Cincinnati.
Today, any executive who slaps her name on a white paper or delivers a few remarks before a conference is eager to dub herself a thought leader. As you read this, you're probably picturing the too-cool, jeans-and-blazer-clad CEO as seen here in this extremely funny parody.
The world's most recognizable thought leaders are willing to go against the tide. But, too often, today's self-styled thought leaders stick with bland and middle-of-the-road approaches for fear of alienating any segment of their audience. Being a leader requires moral courage and a willingness to speak truth to power. Are you ready to reclaim what it means to be a thought leader? Then keep reading.
Have a Differentiated Point of View.
Have something to say? Make sure your voice brings a new perspective. Is there a new angle or an often-ignored part of the equation that you can seize upon? Search for white space. Adding your voice to an already-loud chorus is not what being a thought leader is all about.
It's About Them, Not You.
For true thought leaders, it's not about self-promotion or touting their own pet projects. True thought leaders should have a finger on the pulse of their industry. Tesla didn't invent the electric car, but they reinvented the conversation around it. Before Elon Musk, car manufacturers focused their messaging on clean energy and cost savings—concepts that didn't resonate in the same way with luxury car buyers. Musk turned conventional wisdom on its head, emphasizing state-of-the-art technology and engineering. In doing so, he built Tesla into a behemoth.
Be Passionate.
Fake it till you make it, right? Wrong. Thought leadership isn't about going through the motions. You have to want it. Plenty of low-profile CEOs lead successful companies. And star-power doesn't always translate into business success (does the name Elizabeth Holmes ring a bell?). If you don't have a burning desire and can't give it your all, stay home.
Find the Right Platform.
Deciding how to share your thought leadership is just as important as the words themselves. A white paper may appeal to geeky industry insiders but it's unlikely to break through to a mainstream audience. See how you can build and layer your message across different platforms—such as a blog, thought leadership video or webinar. A single blog post or speech isn't going to help you build a lot of industry cred. Use every opportunity to build on the next. Like this…a magazine editor started a blog about her journey into middle-age (full disclosure: she's my husband's high school friend). She later turned the blog—"My Formerly Hot Life"— into a New York Times bestselling book and, almost, a TV show. Think big.
The benefits of true thought leadership are immeasurable. Beyond just boosting an individual business and brand, true thought leaders motivate their employees and help create an innovative (sorry, PR News) workplace and culture. Instead of scrubbing thought leader from our vocabulary, let's live up to the true meaning of the phrase.