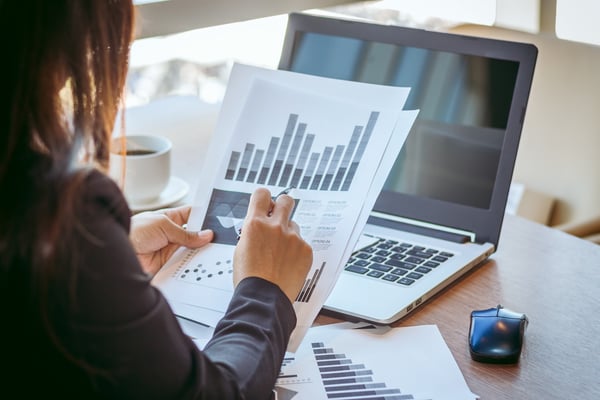 Facebook is making big changes to how it gathers data. But will brands ultimately pay the price for years of playing fast and loose with users' personal information?
With the loss of $100 billion in value and #DeleteFacebook trending on Twitter, Facebook CEO Mark Zuckerberg is doing something—anything—to try to stem the bleeding from the Cambridge Analytica scandal. Last week, the social media giant announced the phase-out of its "Partners Categories" program, which uses third-party data from companies like Experian to allow advertisers to target users according to specific buying behaviors and household income.
The move stands to take a big bite out of Facebook's business. After all, the company built up a $552 billion valuation based largely on providing brands with a steady diet of data. But Facebook's business model also relies on keeping users happy. If they abandon the site in droves, advertisers will soon follow. By moving to prevent possible mishandling of private information, Facebook is saying that it's taking these concerns seriously. (The fine print here is that third-party data wasn't the cause of the Cambridge data leak—ending it sooner wouldn't have prevented the misuse of information.)
Is what's good for users also good for brands? The jury is still out. However, marketers will need to assess and possibly adjust their social media strategies in light of this change. Here are some points to think about:
Smaller Businesses Will Feel It Most
Many large companies already gather their own data, so the change will largely impact small businesses and consumer packaged goods that sell through brick-and-mortar stores and have less access to buyer information. Though Facebook still maintains a wealth of data on its 2+ billion users, the insights aren't as deep as third-party data mined from sources like credit card companies.
Build Overall Brand Awareness
Without the same ability to drill down at the audience level, advertisers should focus messaging around general brand building. Since social media marketing is a platform geared to reaching people at the top of the sales funnel, the change fits nicely with best practices. What's more, some brands are already turning away from micro targeting. Two years ago, P&G announced its decision to return to a mass marketing approach, attributing lackluster sales to its overly narrow audience.
Take Stock of Your Strategy
All this upheaval might be disruptive for Facebook, but brands should view it as an opportunity to take stock and reassess. Every social media marketing program should start with a goal. Determine what that goal is—drive engagement, raise broader brand awareness, increase engagement, to name a few—and then align that outcome with the proper channels, i.e., Twitter is great for generating clicks. Sometimes that will include Facebook. Other times, it won't. When creating and assessing social strategies, brands should consider the full range of digital options like private messaging. And remember, rival platforms like Google, Twitter and Snapchat still use third-party partners, so you'll have an opportunity to shift marketing dollars if this type of deep data is key to your brand strategy.
For Facebook, these forthcoming changes are hardly doom and gloom. In fact, the company stands to put itself on stronger footing by getting out of the third-party data business. If the social giant can replicate "Partners Categories" with data it directly owns and controls, Facebook will become even more powerful. That's likely to give many people pause.
In the meantime, brands should also find the silver lining, taking the opportunity to evaluate the entirety of their social media strategies and, if appropriate, reach and engage with a wider universe of stakeholders.