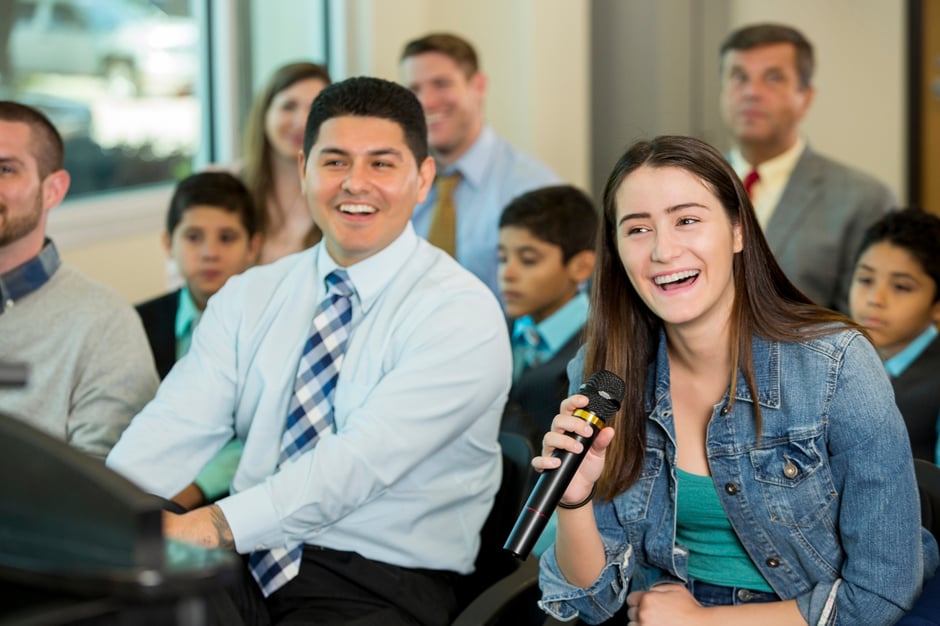 Live video engages audiences, has built in ROI measurement and may just be the future of innovative marketing
If you want to embrace more innovative marketing strategies and tactics, you need to get cozy with live video.
New research on the current and emerging attitudes of marketers (and those who control the marketing budget) shows that the combination of video and social media distribution comes pretty darn close to pleasing everybody—from prospects and clients to the C-suite. And opting for live video can help boost engagement and drive sales conversion, two critical marketing ROI metrics.
(Want to know more about the state of video marketing? You can watch us discuss what's new in video here.)
Let's break it down:
Owned Content is on the Move
Fifty years ago, the fastest way to get attention for your company was to get coverage in mass media. It's still the fastest way to get your company on the map, but it's not enough on its own.
The internet and corporate websites (especially blogs) gives companies a way to tell their story, their way, and provide consumers with the opportunity to dig deeper into what brands offer and what they're about. This "inbound" strategy works, as long as consumers are willing to scour the internet for new information.
What's emerging now is a hybrid approach: companies still want to shape their content while media companies are looking for new ideas and formats that appeal to viewers. Both entities are moving to a "decentralized" approach that uses the reach of social media to lure consumers back to corporate sites.
The proof is in the traffic. Of those polled in the "State of Inbound" report:
48% are adding YouTube to their communications mix for 2017
39% are adding Facebook video strategies
33% are adding Instragram, which launched Snapchat rival Instagram Stories in August (and grew to 100 million users in under 30 days).
Social Selling is Allowed (and Encouraged)
It's the golden rule of marketing: Learn how your buyers want to communicate and meet them there.
Five years ago, using Facebook as a business tool would have gotten you blocked from a lot of pages and profiles. Today, a whopping 73% of survey respondents say they use Facebook for professional reasons (and 56% use LinkedIn for personal ones).
The rigid lines between channels and their intended uses are gone. Increasingly, the individuals on both sides of the sale are happy to use social media to get deals done.

Social media is gaining ground for marketers and sales professionals because it's where people go to get all kinds of information
This shift in consumer behavior helps explain why marketing pros are looking to boost their strategies for social channels. But why video?
Video Gets Funding
The secret's out: the C-suite loves video, across distribution channels. And that kind of buy-in means more budget for experimenting.
They're not the only ones smitten. Marketers love video too. Pretty much everyone thinks audio-visual strategies are critical to the future of marketing. But long-form video projects (brand videos, webinars, etc.) are on the decline.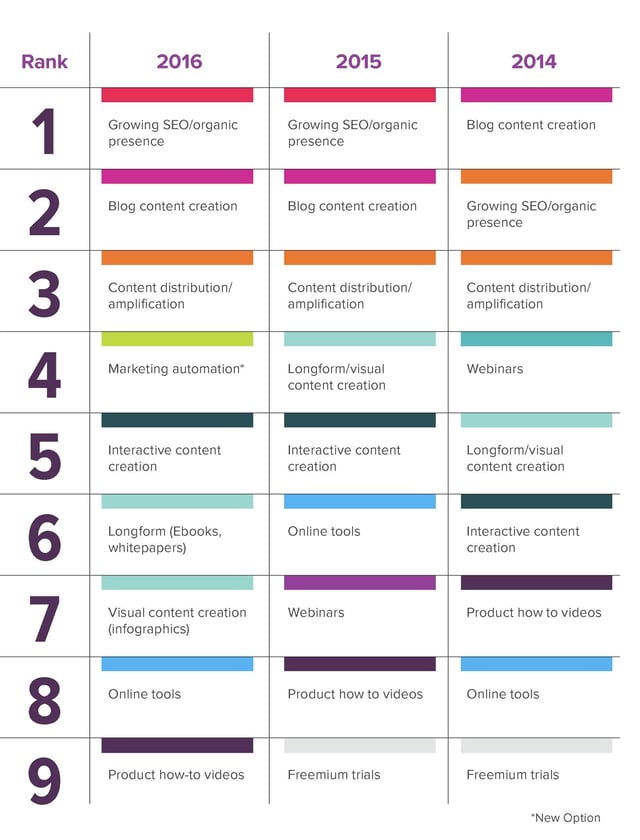 Marketing priorities are always in flux but it's clear that video, social and media are all standing strong in the marketing mix
For many brands, embracing video has meant trying out unknown partners on high-budget projects with murky ROI. But live video can be a way to test a potential video partner's chops at a lower price point (and with immediate ROI).
Want to know if live video is right for you? Click here to read our top reasons to love live video , and the top 3 reasons why it fails.
For more on the state of inbound marketing, get Hubspot's annual report here: