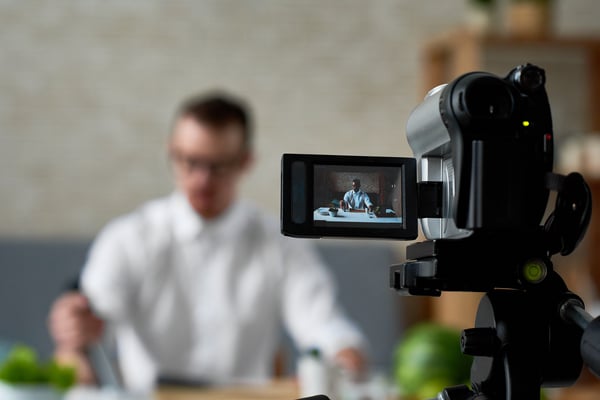 Looking to make your next social media advertising campaign thumb-stopping? Use video! Video is an essential part of your marketing campaign and needs to be prioritized in your efforts. Here are some reasons why:
Social Videos Are an Unstoppable Force
According to YouTube, mobile video consumption grows by 100% every year. A Facebook video revives 135% more engagement than an image. And by 2019, video will drive more than 80% of all web traffic. With these growing statistics, video is a marketing tool used to reach, attract and engage with your target audience.
Share a Deeper Story
Videos on social media allow brands to share an experience with their network through storytelling. You now have a longer period of time to get your message across to the end user. Each social channel has different specs on video length but your story can be shared for up to 60 seconds across all social platforms.
Use Creativity to Share the Experience
When it comes to video, there are many options to consider depending on the goals of your campaign. There's a huge opportunity to get creative. From animations, how-tos, interviews and live videos, there's no shortage of ways to provide an engaging experience and capture the attention of consumers and your desired audience. More and more users are even watching videos on mute as they scroll through their newsfeed and just reading the subtitles.
Drive Engagement
Consumers want to connect with authentic brands. By using live videos on social media, brands have an avenue to connect with users on a personal level that is genuine and unscripted. Videos are much more interactive on social media and can drive engagement for your brand.
Be Relevant in an Ever-Changing Landscape
The way people consume information is changing. Most people are active on social networks through their mobile devices, which means more personal connections happen while people are on the go. Connect with consumers on their level by creating social ads that match their behaviors on the channels where they spend the most time.
Stand Out from Your Competitors
Social media is oversaturated with content and everyone consumes it differently according to their own attention span. Users expect content to be immediate, interactive and captivating. This means brands only have a few seconds to attract users to their content and keep their attention. Video allows you to share more of what you offer than an image would.
Optimize Your Marketing Efforts with a Paid Social Strategy
Videos are a great platform to share your brand story. Leverage your videos with a social advertising campaign and target your audience with impactful content to achieve results with a minimal budget.