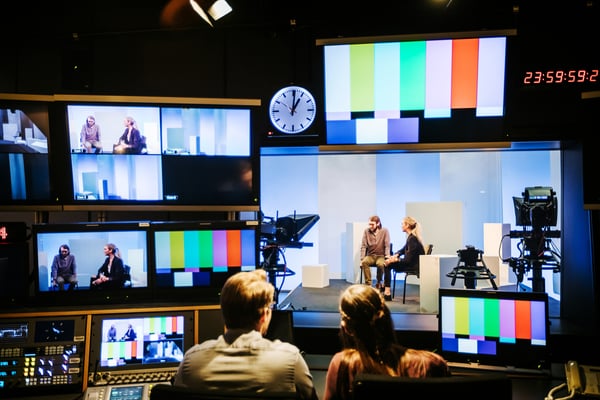 How your brand is portrayed in the media affects the image of your company. Consumers are tuned into the digital sphere constantly, with accessibility to information and news at the click of a headline or tap of a notification. A media hit has the power to influence reputation in a matter of seconds and the agency to present a story in a positive or negative light for your brand.
Below, we've linked to our top seven blogs with tips to improve your media relations game.
1. Creating a Media Tour Game Plan
Whether you're a small company in a niche space seeking brand awareness or a large corporation looking to expand your coverage for a product launch, a media tour can provide the coverage needed for your brand goals. Yet, they require immense planning and familiarity in the industry. From planning logistics with reporters, to debriefing after the media tour, it's best to know the basics before diving in.
2. Don't Avoid Tough Questions from Journalists
If you're in the public eye, you'll most likely encounter a hard question from a journalist during an interview. Our advice: expect and prepare for these questions.
3. Mistakes to Avoid in a TV Interview
Contrary to popular belief, not all PR is good PR. Securing a TV interview is exciting, but not preparing correctly or not preparing at all could be the biggest PR mistake you make. Steer clear of these common TV interview mistakes.
4. Mastering the Phone Interview
Phone interviews can arguably be more difficult than a face-to-face interview; alleviating the opportunity to use social cues to gauge how the conversation is going. Focus on being present and aware during the call. Refrain from talking too long and going down long tangents to keep it conversational and engaging.
5. Boost Your PR Strategy
It's easy to get lost in tradition, making it important to reevaluate your PR strategy when it feels like more of a dry routine. When trends change, ensure your PR approach is changing too. A good start is auditing your website to display content that's relevant and recent.
6. Maximize Your TV and Online Appearance
s
You got the opportunity, prepared for the interview, and now it's time to step up to the plate. Approach any appearance authentically. You're the guest on the show – focus on what you know (they invited you on for a reason!) and stick to that. Leave the rest to the production team.
7. Making Your Media Hits go the Extra Mile
Media hits aren't just a one and done in this age. Scoring a media hit shows credibility, experience and determination. Why stop there? Recirculating this content increases the amount of people that have access to it, possibly bringing new prospects. Bonus points if you credit the reporters, to strengthen the relationships you have within the industry.
If you're looking for a few quick tips, we've got 10. Check out our top media relations tips: