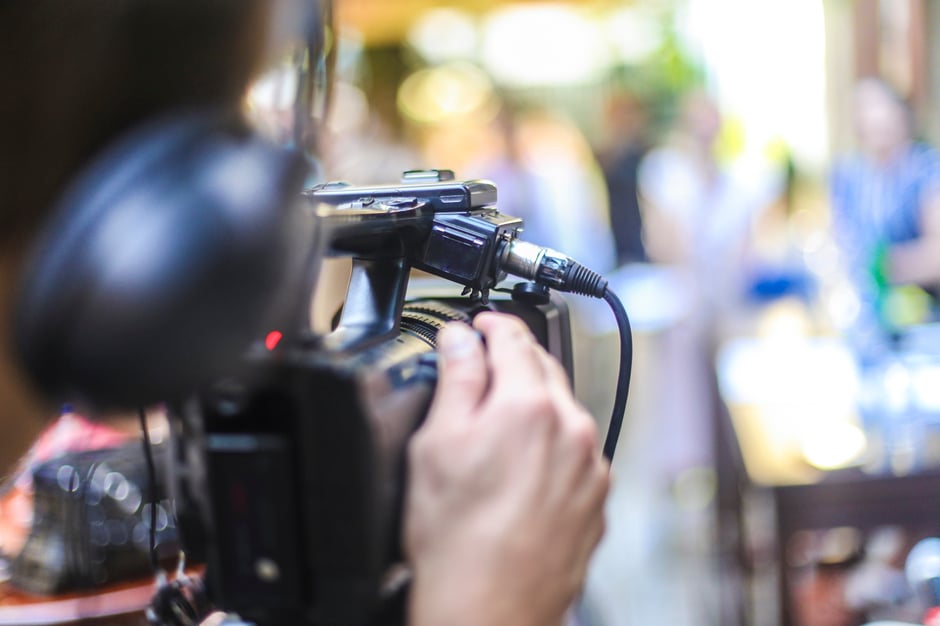 Ready for your close up? Live video is the latest marketing trend that's worth embracing.
Facebook Live, YouTube Live, Instagram Stories, Snapchat, Periscope—the ability to stream live video is all the rage.
And with good reason! Live video streaming offers a few key benefits that make it an essential component of any overall marketing and public relations strategy.
5 Good Reasons to Use Live Video
Why go live? We'll give you 5 good reasons:
1. It's authentic.
The problem with so many pre-packaged content offerings is they're downright boring. Live video is sort of like live theater—you never know what's going to happen. That excitement carries through the screen and keeps viewers interested.
Your spokespeople also don't have to worry about what they look like on camera because they're just doing their thing. It takes the pressure off and creates a more watchable product (something everyone involved appreciates).
2. It's engaging.
Unless you talk through your typical movie screening, video can be surprisingly static. But no more. Live streaming gives your audience a way to engage—whether through likes or comments or even direct questions. Suddenly, they're not just watching—they're participating (and from the comfort of their home or office).
3. It's channel neutral.
Yes, every social channel and media outlet has their own branded live streaming capability. But you don't have to play that game.
With the right equipment, video streaming is pretty simple, technologically speaking, with little in the way of proprietary software. Meaning, you can capture an event in real time and share it across channels, simultaneously. If your audience is in numerous online places, your video can and should be too.
4. It bridges the gap between social and traditional media.
Media outlets love live video, for all of the reasons listed above. Approaching an outlet with a live video idea helps differentiate your public relations strategy and gives your brand the added credibility of associating with the media outlet in question.
Live video also gives you and your media friends something to promote, discuss and revisit on social media. In essence, you're getting three distinct marketing strategies (traditional, social and owned media) for two brands (yours and the media outlet) for the price of one live video. Pretty smart thinking, if you ask us.
5. It provides immediate ROI.
Generating leads, proving ROI and educating prospects about what it is your company does (and why that matters to them) are all top of mind for marketers and sales people, according to recent research. Live video can address all of these challenges, particularly letting marketers know how the strategy is faring, even while it's still unfolding.
There are immediate metrics, like number of viewers, likes and comments, but also new social media followers, website visits and sales conversions that can all be tracked seamlessly given the digital nature of live video.
Bought in? Us too! Read on to discover the three essential ingredients for live video success.