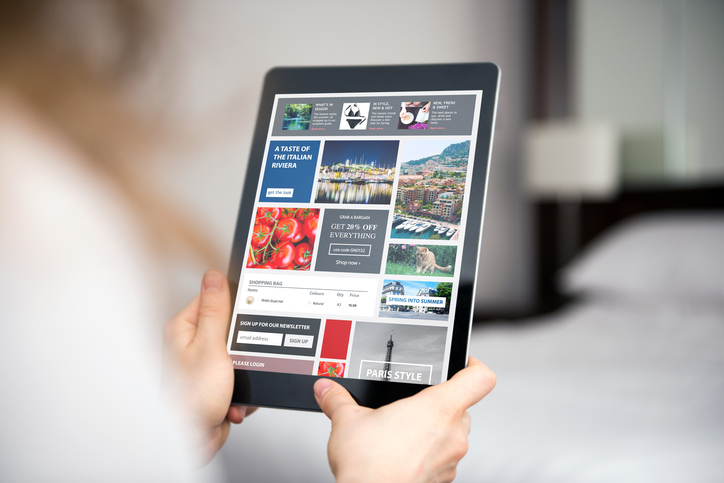 Digital paid advertising across social media is an effective way to connect with your target audience. Your potential customers are visiting social media channels daily. Paid advertising through these platforms allows you to connect to your ideal audience through specific targeting based on their demographics, habits and interests.
Social advertising is affordable and easy to use. Social platforms can walk you through setting up an ad. They guide you through budgeting, timeframe, audience, creative, messaging, call to action and much more. Not to mention there is no minimum or maximum on how much you must spend.
In order to start social advertising, you need to define the goal of your ad and what you hope to achieve through the campaign. All social advertising (and social posts) should share a story with your audience while directing them somewhere (a call-to-action) to find out more information. Social platforms guide you to decide what objective you would like to accomplish through your targeted message.
Below are five examples of successful ad objectives that you can select across the major social platforms and how they can support different business goals.
1. Increase your brand awareness and recognition
This objective generates interest in your brand's offerings by introducing your products or services to a new group of potential customers. This option is helpful when your goal is to reach the maximum group of people through impressions. It measures views of the ad rather than actions taken. A brand awareness objective would be useful for a new brand launch.
2. Increase traffic to your website
Increasing traffic from your target audience is one of the most basic objectives of any social media campaign. In order to let your target audience know who you are as a brand and give them a sneak preview of the content you provide, you first have to get them to visit your website. The social copy should entice your audience to click and direct them to a website where they can get more information. This objective measures link clicks within the social post and is most useful for a website launch or increasing readership of your blog.
3. Engage with the right audience
The engagement objective should be used to increase engagement across your social channels . Engagement is measured through new follows, likes, comments or shares on a given social post. A brand should use this objective to increase their total social following on an account.
4. Collect data from your target audience
Collecting your target audience's contact information in exchange for content that they can download is a valuable tool for lead generation. This is a beneficial tactic to utilize when you are trying to build your brand's email list and share relevant content with your ideal audience.
5. Convert your target audience into customers
This objective brings your audience to your website and encourages them to take a specific action. To set up this objective you need to create a coded pixel on your website. The pixel tracks people's actions based on coding. This code allows you to understand and see who is clicking the link in your ad and converting into a customer. This is a great tool to use when offering a new product through advertising.
Social advertising can help connect your brand to your target audience through strong and direct messaging with an affordable budget. But it will only be effective if the ad objective aligns with the campaign goal in a way that provides real results to support your bottom line.
Click the image below to read our ebook "Time to Get Social" and leverage social media in all your marketing efforts.