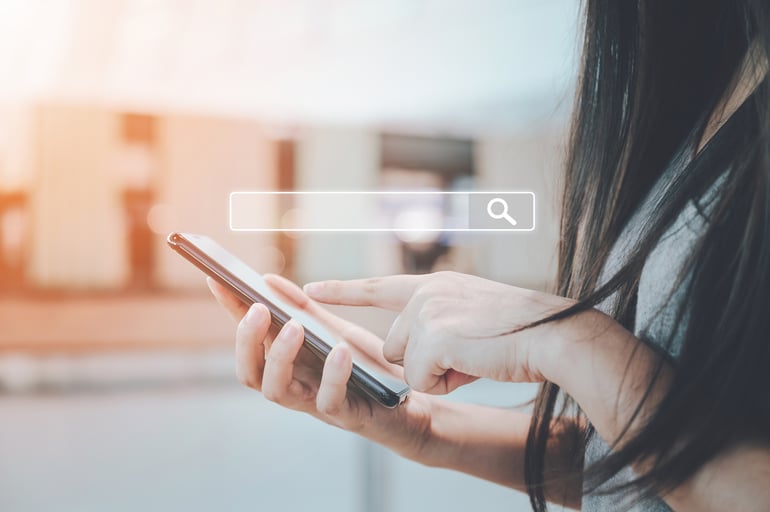 Content marketing is an ideal tactic for any company looking to raise brand awareness. Thoughtful placement of keywords throughout your content will alert search engines to your topic and make it easier for the right audience to find your message.
Here are two types of content where SEO is a key function that enhances search:
1. Owned Content
Compelling and consistent brand messaging is a crucial part of the PR strategy. Incorporating this messaging throughout all your brand collateral, including your thought leadership content, website copy, video descriptions and social media profiles—which all have prime opportunities for SEO—will make it easier for people to find your content.
Company Blog
Creating high-quality blog content that offers valuable information and is organized for clarity and maximum readability will help it gain visibility. Blogs are effective platforms for incorporating keyword phrases that are consistent with your brand messaging. Write about what you want to be known for, including any problems you can solve or opportunities you can create for the audiences you're targeting.
Publishing content on a regular basis also helps with SEO and can position your brand as a subject matter expert. The more your content shows up in search results, the more people will trust the information you're sharing.
From breaking up blocks of text and creating a searchable title to adding a hierarchy of headers, the way you format blog content also matters to search engines.
Click this link for more ways you can create blog content that's optimized for search:
How to Use SEO to Attract Leads
Website Copy
Driving traffic to the company website is important because it provides a wealth of information that can turn cold leads into viable business prospects. Beyond the company blog, other areas of the website, including the about page, case studies and news and culture pages, are crucial areas to feature brand messaging.
Here are some additional tips for creating a website that's SEO friendly:
3 Easy Ways to Make Your Website SEO Friendly
Video Descriptions
Video is a must-have business tool today. It provides critical channels for internal communications, influences potential buyers and increases brand awareness. Whether you're housing videos on your website or a platform like YouTube, title videos appropriately and include robust descriptions that clearly explain what the video is about to increase the chances of them appearing in search results.
LinkedIn Profile
Consider creating a company page on LinkedIn. When optimized, a company page on LinkedIn helps to increase your business' search visibility. In addition to filling out appropriate fields, the company description and profile should include brand messaging, relevant keyword phrases and link back to your company's blog and other thought leadership content to help drive traffic.
2. Earned Media Coverage
The way people consume news changes often. These days, the most common ways for people to find news and content are on social media channels or through digital search, making it more important than ever to include targeted media campaigns in your communications strategy. The more quality content you put out into the world, including earned media coverage, the more brand recognition and validation you create.
Broadcast Interviews
Broadcast interviews that were once only found on TV or radio, also live on news websites via digital videos and podcasts, which generates more opportunities for searchable and shareable content with a longer shelf life.
Press Releases
While a press release does not take the place of your PR team's proactive media outreach, it does offer SEO perks if done the right way. When distributed over the wire, press releases get picked up by many different news outlets and are published on their websites. The press release should feature a searchable headline, quality content without jargon and a call to action.
Bylined Articles
Like blogs, bylined articles highlight your thought leadership and your niche. The difference is that a byline or op-ed is published in a respected media outlet, giving it third-party credibility. You can improve its level of searchability by applying the same set of SEO standards that you would to your blog content.
SEO is an important tool for getting your content in front of more people. When it comes to owned and earned content, there are many ways to expand audience reach. SEO is just one strategy. Click the link for more ways to use your press coverage to reach a wider audience: 4 Ways to Make Your Media Hits Go the Extra Mile.
Follow us on social for the latest content from JConnelly: Twitter LinkedIn